It takes a special kind of dealership to sell off-road trailers and off-road RV rigs right. Doing it right requires an uncommon depth of knowledge and a commitment to the off-road camping lifestyle. It requires studying each trailer like you would an overlanding itinerary. And, maybe more than anything, it requires good old fashioned give-a-crap, simply caring about the people who come in to buy a Black Series Camper. For these reasons we choose our dealers carefully. They're an extension of the Black Series family, with regional footprints across the US and the Globe. From California to Texas, Utah to Colorado, Florida to the Pacific Northwest, these dealerships are where you can buy off-road trailers and get a lifelong off-road camping resource. In our "Dealer Spotlight" series we'll introduce you to our family of dealerships and pick their brains for regional camping knowledge, recommended destinations, and overlanding tips that you can take with you on the road.
---
Located just south of Salt Lake City, Parris RV is our only Utah-based dealership. With over 25 years of experience selling RVs, off-road RV, and off-road trailers, Parris RV provides shoppers with the tools they need to live out the adventures that they crave. We recently caught up with the folks at Parris RV and talked about campers, camping spots in Utah, and their predictions for the future of overlanding and off-road camping.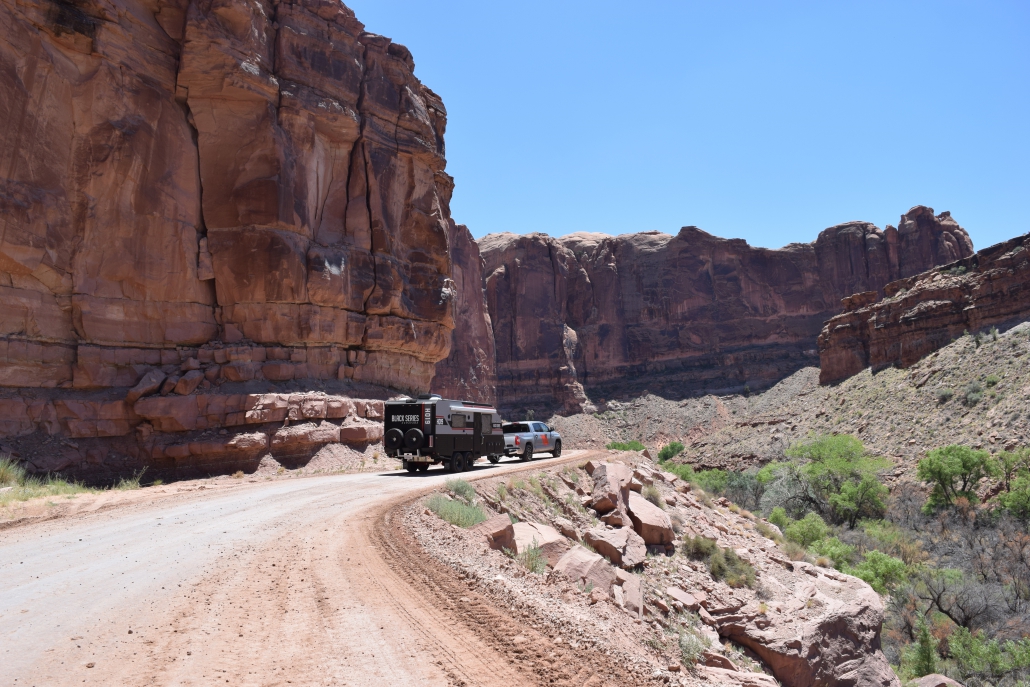 BS: What do you believe sets Parris RV apart from other dealerships in your region?
Parris: Parris RV has the largest selection of new and used RVs in the intermountain west and we have the most competitive pricing.
BS: Are there any services you provide that are particularly useful for Black Series Camper owners?
Parris: Our experience with solar panel systems is something that sets us apart. We're versed in installing, fixing and modifying solar setups on off-road RVs and other campers. Also, many of our sales people are into the overlanding camping personally and are happy to provide guidance.
BS: What are some key features of Black Series Campers that stand out, making them unique on your lot? In other words, what features do you get most excited to show customers?
Parris: Rugged Features, durability, and sleek design, just to name a few. These trailers always stand out on the lot.
BS: If you had to pick one awesome camping destination to send a new Black Series Camper owner to, what would it be?
Parris: Valley of the Gods is a great first experience in "boondocking". With the ample amount of spaces it's easy to find a spot to yourself. Scenery is breathtaking, hiking is ample, and it's very family friendly.
Valley of the Gods is a great first experience in "boondocking". – Parris RV, Utah
BS: Can you describe your dealership's company culture? Why do you love working at Parris RV? Why do you love working in the RV industry?
Parris: Our culture at Parris RV is very family oriented. We have several family members working with us as well as lifelong friends that are more like family. Our staff is very passionate about the RV industry and many personally use RVs off our lot or personally own one.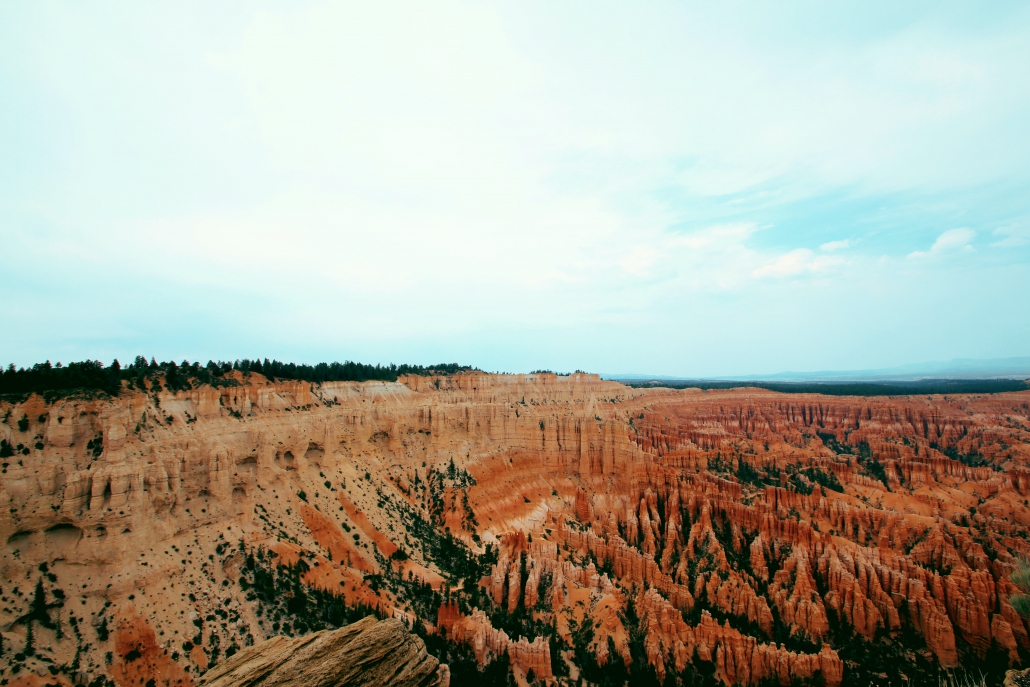 BS: Can you describe the extent of overlanding and off-road RV culture in your region, if you feel comfortable speaking on this topic? What makes overlanding great in your neck of the woods?
Parris: Overlanding is becoming more and more popular. Utah has some of the most rugged, scenic areas of the country, from the mountains to the desert we have it all.
"Utah has some of the most rugged, scenic areas of the country." – Parris RV, Utah
BS: What is your #1 tip for off-road campers with who are setting out in your region? Anything they definitely will want to know but might not think of off the bat?
Parris: Always have a plan "B". Campsites don't always work out, so give yourself daylight hours to find an alternate campsite and get set up.
BS: How do you see overlanding and off-road camping changing in the next 3-5 years? What's the next big wave of innovation, groundbreaking feature, or upcoming technology?
Parris: We only see overlanding and off-road RV use getting more and more popular. And why not? It's an incredible way to explore not just the US but the globe. Also, battery powered A/C. You can already McGyver this using a soft-start, but the tech is improving and we'd guess that true off-grid A/C is not far off.
BS: What'd we miss? Is there something that's crucial to your story, or to the relationship between you and Black Series Campers that we did not inquire about?
Parris: No – Only that we're thrilled to be teamed up with Black Series, and to be enabling adventurers in the Utah area to get out and explore in luxury.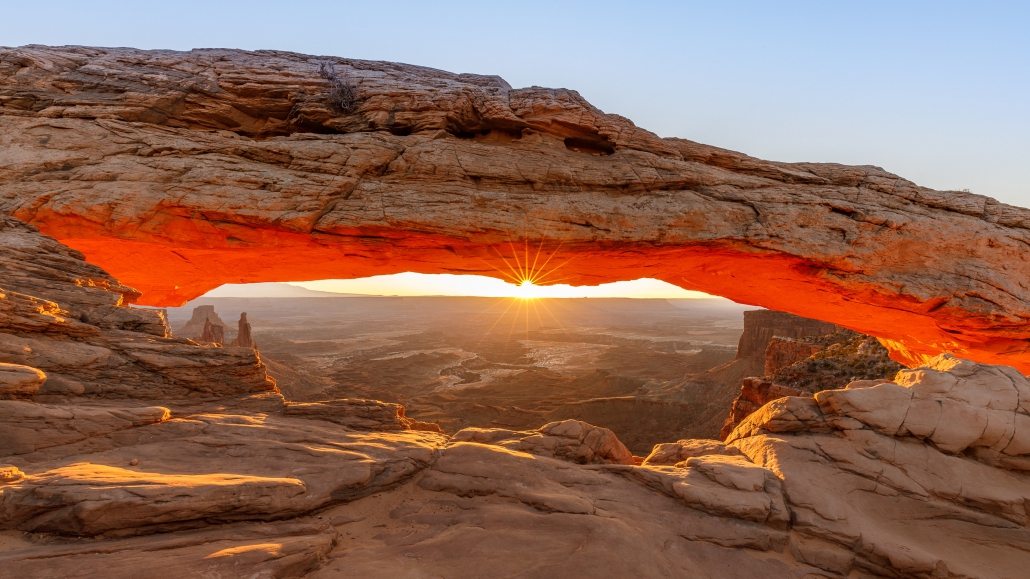 BS: We'll end in a blaze of glory with what we call our "lightning round" – 10 rapid-fire questions that exist for no reason other than to have a little fun…
Front Country or Backcountry?
Parris: Backcountry
Medium Rare or Well Done?
Parris: Medium Rare
Lap Dog or Work Dog?
Parris: Work Dog
Country or Classic Rock?
Parris: Classic Rock
GPS or Paper Maps?
Parris: GPS
Latte or Straight Black?
Parris: Straight Black
Podcast or Music?
Parris: Music
Ford or Chevy?
Parris: Chevy
Fly Fishing or Spin Tackle?
Parris: Spin Tackle
Whiskey or Beer?
Parris: BOTH!
There you have it. If you're in Murray and looking for an off-road trailer, this is your go-to Black Series dealership. They'll make sure you drive off the lot with full working knowledge of your rig so you can hit the ground running.
————
Parris RV
4360 S. State St
Murray, UT 84107
(801) 268-1110
—————-
Caravans shown in this post: