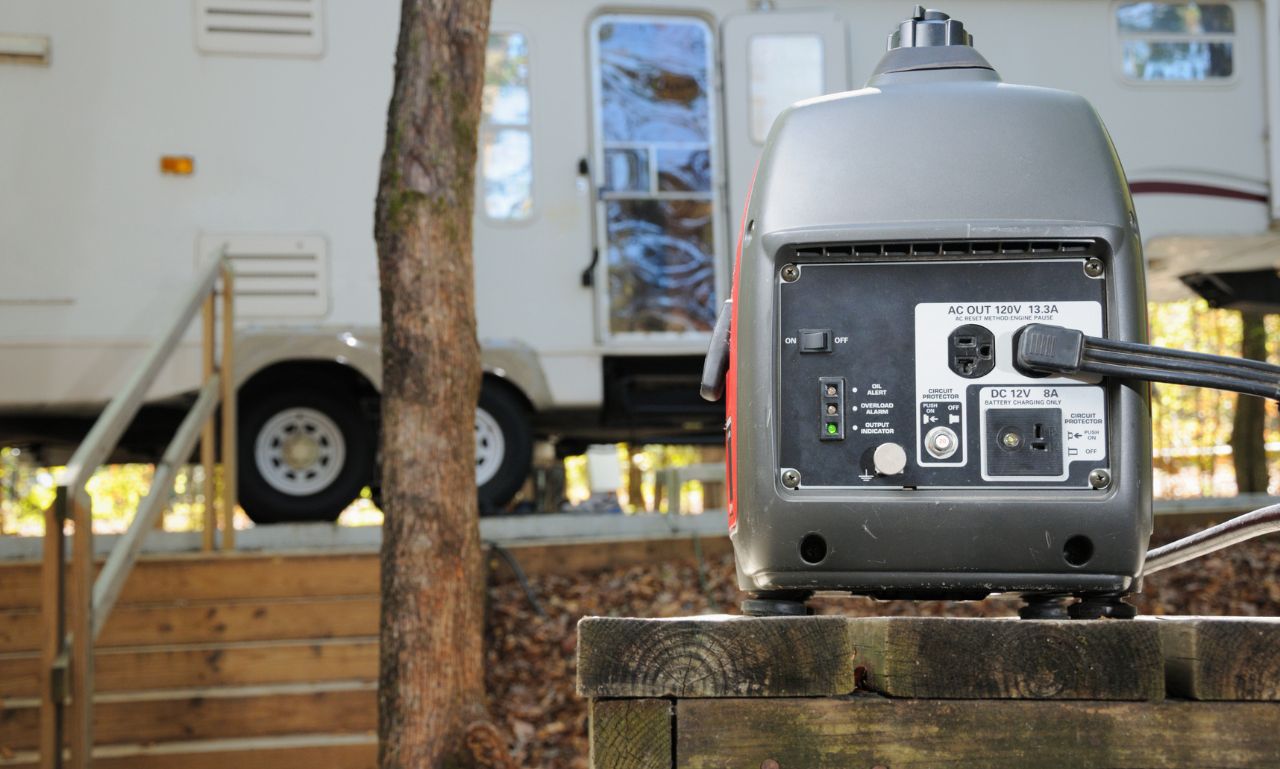 Most modern travel trailers don't come with in-built generators, and it's very important for those who intend to go dry camping or boondocking. Trips are usually fun when you have all you need inside your rv, from kitchen appliances to an ac unit. However, what happens when you decide to delve deeper into nature and you aren't hooked up to shore power to charge up your appliances? What next? The whole purpose of your trip becomes frustrating.

So, to make sure you experience comfort while on the road, you need to get a generator. You may be wondering "what size generator do I need for my travel trailer?" Read on, and we'd give you a break down of factors to put into considerations when choosing the right size generators.
What is an RV generator?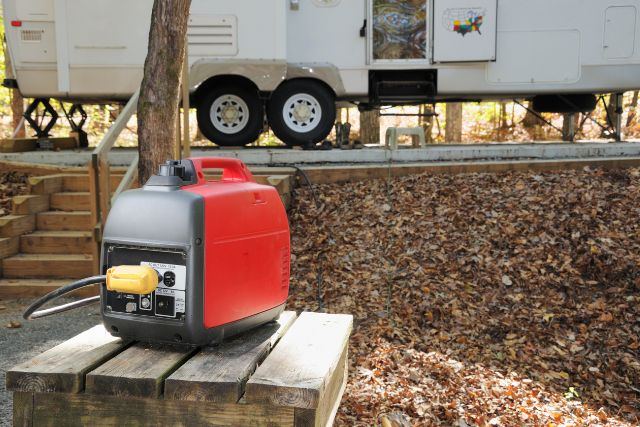 RV generators are engine-driven devices that can supply electricity to travel trailers especially when you are far away from any shore power. They are a safety net for providing power to a trailer, and keeping your rv batteries fully charged. Some rvs already have generators installed in them, and others don't. So, if your travel trailer falls into the category of no in-built generator, then you'll definitely need one, especially if you plan on doing a long adventure.
Most RV generators produces between 1000 to 4000 watts, so you need to understand the watts of the appliances in your trailer before deciding on the best size generator for your rv.
What factors to consider when choosing a travel trailer generator?
You don't just go shopping for a rv generator without having any specifications in mind. Your best option has to be based on certain factors aside budget. Getting the wrong size generator will have you replacing it in no time. We have done the research for you, and you we hope your shopping will be more specific now. Let's go over the big difference certain factors make when selecting the right generator.
Price
When it comes to rv generators, the price is usually equivalent to the quality, except for very few brands. If you intend to use your camper frequently, you might need to higher your budget a bit, because you'll obviously need more power. To get enough power to your trailer, you need a reliable generator, and these are not cheap. It's in your best interest to go for the most expensive option you can get, but make sure you do your research about the manufacturers. You wouldn't want to waste your money purchasing a generator that cannot generate a good amount of power easily.
Noise
Generally speaking, it's annoying getting a generator that makes too much noise when turned on. Not only is it a nuisance to the neighborhood, it's even a disturbance to you as well. How do you intend to get a good night sleep if your generator produces too much noise. Noiseless generators are the best; you get a have a quieter campground and enjoy bonding time with your family and friends. As long as your generator produces 50-60 decibels, you are good to go, but anything above that is noise pollution, and other rv owners won't appreciate that - unless you plan on going solo boondocking.
Weight
The installation of a heavy generator might be difficult, and it's even worse having to carry it around. Most rv owners install their generator at the bumper of their rvs or create a special compartment for it. But what happens when you don't want to mount your generator? This is why you need to get a light weight generator. Everyone has different strength levels, so if you feel a heavy generator is within your carrying limit, then by all means, get a heavy one. Plus, the weight of your generator is usually dependent on how many watts it has. Heavy generators usually have much more power than lighter ones.
But, if you don't want a heavy one, you can buy two generators that are lightweight and run it in parallel to power you camper.
Power Requirements
Depending on the watts of your appliances, you'll know how much electricity is needed. Do you have a travel trailer with few appliances? If yes, you can go for a small generator of 2000 watts. However, if you wish to run heavy loads like air conditioners, electric heaters, and other personal electronics, then you'll a generator of 3500 watts and above.
Fuel Efficiency
Getting a generator that requires you to hit the fuel station everyday to have a full fuel tank is tiring, and can cut camping trips short. You can decide to store lots of gas cans in your camper, but this means putting your life in danger. Gas is prone to explosions, so they shouldn't be stored in campers.
Installing a fuel efficient generator for your rv will be one of the most cost efficient decision you'll ever make. For those who travel often, it's a good option to get a generator that can run on propane and gas; a duel fuel generator. And for those who go for adventures once in a while, getting propane generators is the best, because you won't have to waste time in winterizing your generator.
Complies with Gas RV Generator EPA Laws
There are certain EVAP components that every rv's built in system is mandated to have, or else they are at risk of paying a hefty fine.
For rv owners whose gas generators doesn't draw it's fuel from the chassis fuel tank, they are supposed to install an EVAP generator , special fittings, carbon canister, certified hose, and of course a metal tank.
So, for your own good and protection, ensure your built in system complies with these regulations.
Fuel types
All generators run three different types of fuel; diesel, propane or gas. Deciding what fuel type to go for is dependent on what your rv runs on. If your rv runs on propane, then it's wise to get a propane generator, and same goes for gas and diesel powered generators. So, whether you go for a gas or propane generator, or even a diesel powered generator, just be certain it has the capacity to run all equipment in your rv.
What are the different types of travel trailer generators?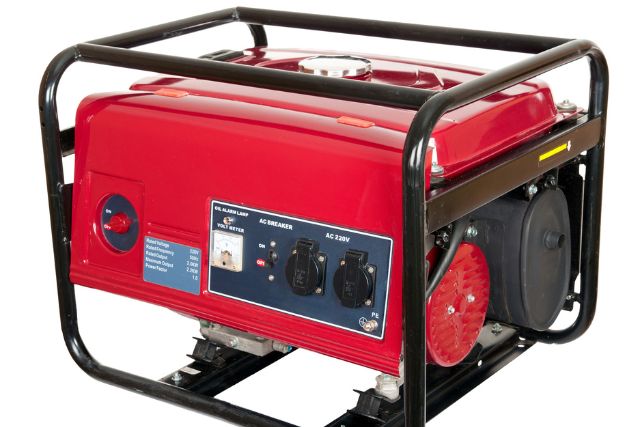 The type of travel trailer generator you'll go for depends on if your trailer has a compartment or not.
Most big campers come with built in generators, so it's extremely safe to use during transit. The sizes of these generators can be anywhere from 3000 watts to 12000 watts. You can even set your generator to turn on and off in the event of power outages. You don't need any special installation because it's already set up in your trailer, and with the push of a button, you're good to go.
One major downside of built in generators are their expensive maintenance, it's expensive to repair and even access. Plus, it's situated inside your rv, so you are at risk of fume inhalation, although their exhaust is positioned outside.
Pros
They are usually high watt output generators

You can use built in generators to run roof top ac units

With built in generators, you can control how much fuel is being used

Built in generators are convenient to use
Cons
Repairing and servicing of a built in generator is tough and expensive

Built in generators are for only rv use

Portable generators
A portable generator is perfect for small rvs because of their small output. The standard size for portable generators is 2000-4000 watts, however, you can still find models with 12000 watts. Bigger portable generators are usually noisy and obviously heavy. You can only go for a big portable generator when you have no better alternative, but make sure it has dual rear wheels for easy movement.
Pros
They are versatile, and can be used for other things aside camping

Portable generators can be easily serviced

They are more clean and efficient

A portable generator cost less than built in generators

They make less noise
Cons
Extra watts translates to bulky and heavy

You'll need to store it properly during off season

Power loss can occur due to prolonged connectivity

Inverter Generator
You can consider purchasing the "inverter generator" as it's more fuel efficient and less noisy. However, you'll need to spend more money to purchase it. Inverters adjust their fuel consumption based on current electricity demand.
Pros
The inverter style is energy efficient

Inverter generators are easy to maintain and have low noise level

It has cleaner power
Cons
It has lower power output

It's a quiet but costly option
How much power do I need for my travel trailer?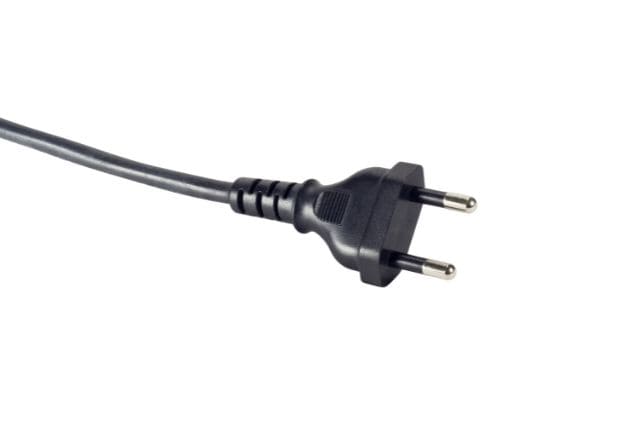 To figure out how much power or the best travel trailer generator size for your rv, you need to measure and know the total power consumption your appliances use.
List all the appliances you have
To correctly calculate the total wattage, you need to list out every appliances and devices in your rv, including your laptop, and find out the starting wattage and running wattage. You can find this information in the owner's manual or label. To keep it simple, draw out a table and write each appliance down with its wattage in ascending order.
Calculate the total wattage
Note that, it's not ideal to power all your appliances at the same time. Regardless of your rv generator size, turning on your air conditioning units, rv refrigerators, coffee maker, and microwave at the same time will only put too much pressure on your generator.
Moving on, after you have listed out all your appliances, take note of the appliance that has the largest wattage. The truth is, you just need a generator big enough to power your biggest appliance, and in most cases it's usually the rv air conditioner. But, if you intend to use all your roof top ac units then a smaller generator is out of the equation.
If you need to run heavy appliances, make sure you get a big generator with enough power that'll still have extra electricity to power other appliances like running lights etc.
Get a bigger generator; apply the 20% rule
Calculate the wattage you'll need and add 20% to it. The essence of the extra power is to prevent your generator from running at a full load, and this will help increase the life span of your generator. To enjoy your rv lifestyle, you need all the power you can get, and having a stable power source is just the right way to go about it.
Remember, how much wattage your appliances have is a huge determinant for choosing a rv generator. The minimum wattage you need to go for, needs to be equal to the starting wattage of your biggest appliance.
How much power do common travel trailer appliances consume?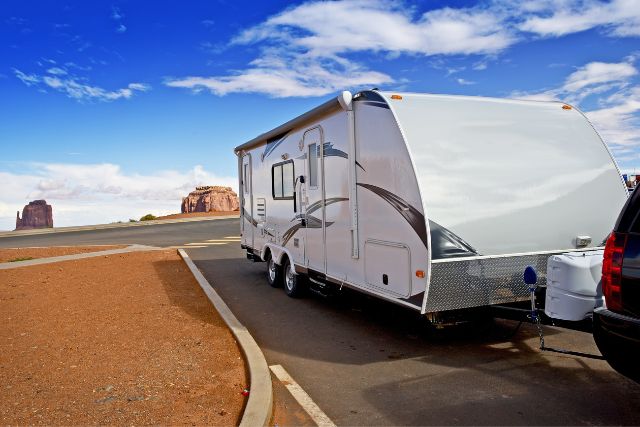 "How much power do I need for my rv" is a relatively personal question, as well as how much power your rvs consume. Every rv owner is different, but we'll give a quick run down of certain essential rv appliances and their running watts.
Roof top AC (13,500 BTU) draws around 3300 for start up and a running watt of 1300watts.

Iron has a running wattage of 1200w.

Coffee makers has running watts of 800w.

Blenders uses around 350 running watts and an additional surge of 500w.

Your laptop can use up to 200w, and battery charger for your smartphone, about 25w
The listed appliances and their watts aren't fixed, because larger units of appliances will have more wattage. So you might want to go for larger generators if your appliances consumes so much power; plus you'll enjoy your rv to its full capacity.
What drains power the most in a travel trailer?
Typically, your air conditioner has the most wattage, and it'll definitely draw the most power. Other devices that might have a high voltage depending on their models include; a refrigerator, hair dryers, space heaters, and vacuum.
Certain appliances keep up the same running watt as their starting watts, and for some, they have a lesser continuous power while in use
Is it possible to run all appliances in my travel trailer at the same time?
Depending on how big of a generator you have, you can definitely run all your appliances, but is it a wise choice? No
If you intend to sustain the long shelf life of your generator, you need to know the maximum electrical service your rv uses.
So, if you have a big generator and few appliances, you can comfortably run all your appliances at the same time, but we doubt that's possible anyway.
What's the best size generator I need for my 30amp travel trailer?
The maximum power your 30 amperage rv can use is 3600 watts. Most generators come with different starting watts and running watts, so you need to be sure before making a purchase.
Should I get a generator for my 50 amp travel trailer?
If your 50 amp rv doesn't come with an inbuilt generator, and you feel you need it for your rv camping, then by all means, get one for yourself. The maximum power you can use of your 50 amp rv is 12000 watts.
Is there a specific size generator i need to power my AC unit?
Depending on the power output of your ac unit, you can either use a higher or lower watt generator. For example, if you intend to run two ac units of 13000 BTU and 15000 BTU, you'll need a generator that produces over 6,500 watts. A 13000 BTU ac needs 2800 starting wattage, while a 15000 BTU needs 3300 starting watts, so that's a total of 6,100 watts.
Do I need a generator for my small travel trailer?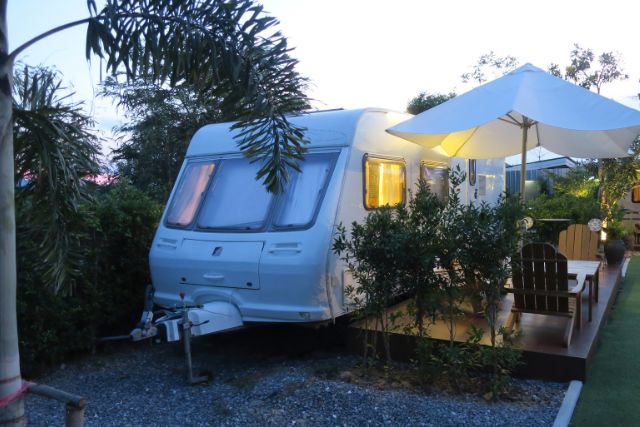 While it's possible to use your small rv or toy hauler without a rv generator, is it really worth it? You can always get a small size generator for your own comfort. Rv generators come in different types, and depending on your rv travel destinations, it'll be more comfortable gettin one. A small size generator will provide you enough electricity for powering other items like phone chargers, and some can even provide enough energy sufficient to run your coffee maker/ At a good price, and with less money, you can purchase a reliable small rv generator.
Which are some of the most trustworthy brands for travel trailer generators?
Here's a list of the best rv generator brands you might want to consider. You can also ask for input from your friends and family, or even any trusted local dealer in your country.
Honda

WEN

Yamaha

Ryobi

Westinghouse
Conclusion
Rv generators are a must have if you intend to enjoy your rving life. Getting a travel trailer with a generator built in saves you a lot of stress, but not everyone can afford big rvs.
So, if you are looking for a generator that can power your air conditioners, fridge, dishwasher, microwave, and other appliances, we hope this article has given you enough clarity and insight on the wattage needed to power your camper.
Get your camper ready, and hit the road, but be sure to check your fuel level at intervals.
Frequently asked questions
What can I run on a 5000 watt generator?
You can comfortably run your air conditioner (13,000 BTU), and still have enough remaining run time to power other smaller appliances like your refrigerator.
Will a 3500 watt generator run any size trailer?
A 3500 watt generator is not capable of running a rv with an air conditioner of 15000BTU, so you might want to reconsider if you intend to connect your roof top ac unit.
Can I use a 2000 watt generator to power my travel trailer?
If you are a seasoned camper and you have a 2000 watt generator, you need to be conscious about how many watts your appliances have. However, it's possible to power an air conditioner, provided you don't turn on too many devices at the same time.
Is a portable generator cheaper than an inbuilt generator?
Short answer, yes. A built in rv generator is expensive to install, and costs around $1,500 for installation.