Many families enjoy hitting the open road with their camper trailer in tow to experience the great outdoors. While this is an increasingly popular pastime, it is also becoming a crowded one. More and more families are taking to camping, and with that, less space is available at campgrounds, making it difficult to get a spot without booking early.
Unfortunately, these campsites take advantage of the holiday rush, often overbooking and squeezing people into smaller sites. We don't know about you, but to us, that doesn't sound very appealing, nor is it a great way to introduce children to the joys of nature.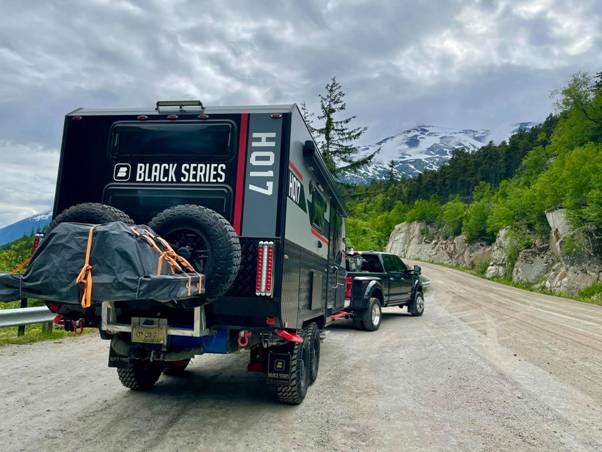 So, what is the solution? A trip in a travel trailer from Black Series eliminates the need to use the amenities of a campsite making it an excellent option.
As far as travel trailers go, most of them offer a similar setup to your traditional campers. But, it takes a truly unique design to take you off the beaten track. Manufacturers like Black Series have done just this with a series of custom-crafted overland trailers. Versatile off grid trailers like the HQ17 make it easy to visit the spots you've always wanted to see.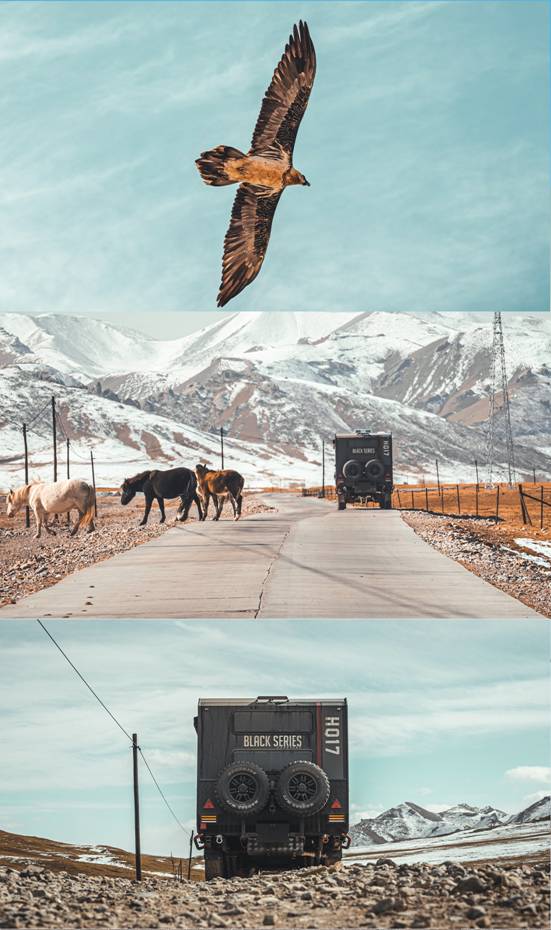 How Does the HQ17 Get You Away From the Crowds and Into Nature
If you're traveling as a family, chances are you'll need an RV that provides a little more space. Luckily there is an overland trailer that offers the additional room you need to fit the entire family comfortably. The HQ17 provides enough room for up to five adults, making it perfect for that family adventure into the wilderness.
But just how else does the HQ17 get you away from the crowds? Let's take a closer look!
Escape The Campsite
If you enjoy camping, you'll know that while most camper trailers offer the comforts of home, they need to be hooked up to specific amenities a campground provides. For this reason, most campers find themselves wedged in between other RVs and thrown amongst the crowds.
Escaping this setting is easy if you have an overland trailer designed with a unique plumbing system that allows you to travel anywhere without the need for an external water supply. The HQ17 offers just this with separate tanks for fresh water, grey water, black water, and even a filtration system for drinking water. And, if you love a hot shower, you have that option too.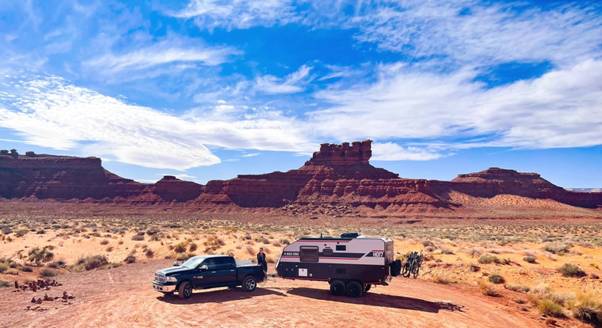 Now that's the water sorted, but what about the power? Off grid trailers come with an electricity system all of their own. Some use solar panels to power the travel trailers, making it easy to go just about anywhere and not have to rely on a campsite's power supply. Other off road camper trailers like the HQ17 offer a more advanced power system that also includes a 2000 watt Black Series Inverter and a charger, along with two solar panels.
Now that the basics are taken care of, the need for a crowded campsite becomes irrelevant. You can wave goodbye to the hordes of people and enjoy a more peaceful experience in nature.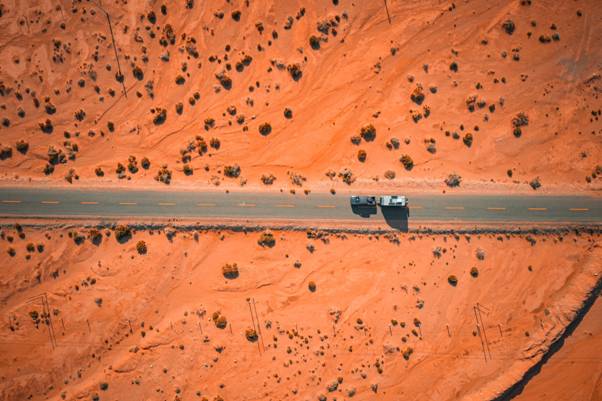 Swap Noise for the Sounds of Nature
Once you find yourself free from the necessity of fixed amenities, making your way into the wilderness offers great appeal. But, most RVs are designed to travel on smooth, tarred roads. A drive on even a slightly bumpy gravel track can cause damage to your travel trailer. So how do you go about swapping the sounds of daily life for the peace and tranquility of nature?
An off road camper trailer offers the ability to travel off the beaten track. These versatile vehicles feature a unique construction that makes it easy to take your travels off the stretches of tar and traverse rocky pathways, muddy trails, and slippery surfaces.
Black Series' HQ17 features custom-built suspension arms that work independently of one another, that when combined with special mud-terrain tires, makes it safe and easy to travel into nature.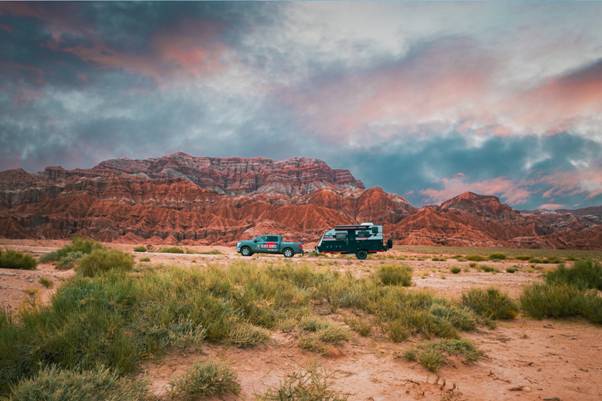 Additional strength and durability of supporting plates keep your offroad trailer protected from rocks, branches, and any other hazardous debris.
With a sturdy travel trailer like this, making your way into the heart of the wilderness to escape the noise becomes simple.
Live in Luxury
But what about comfort? Just because you're immersed in nature, surrounded by nothing more than mountains, trees, and rivers, it doesn't mean that living luxuriously has to stop. A well-equipped camper trailer provides everything you need to ensure you're not left "roughing-it" in the wild
.
The Black Series HQ17, for example, comes fully fitted with a queen-sized bed and two bunk beds, as well as a black leather couch that folds out to create a fifth sleeping space. Throw in air conditioning, stylish appliances, and elegant interiors, and you will find that your travel trailer is more opulent than many hotel suites.
Many camper trailers also feature cramped bathrooms and a lack of ventilation. However, five Eurovision windows with fly screens, privacy shades, and a roof hatch ensure that ventilation is no issue for the HQ17. And a sizeable bathroom with porcelain fixtures adds to the luxury even further.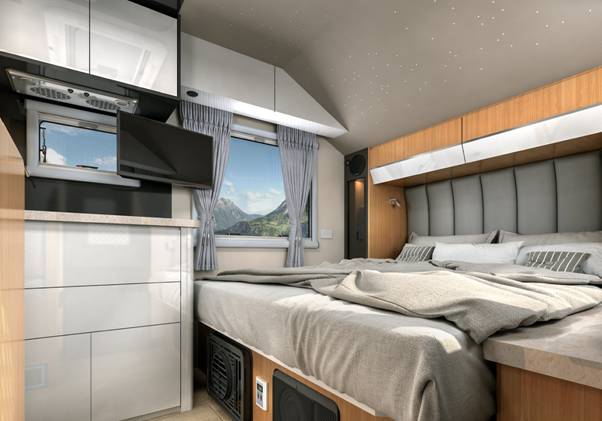 Take in the View
As stylish as the interior of your overland trailer may be, enjoying the exquisite views nature has to offer is a significant part of what these travels are all about, especially now that you've escaped the crowds. Although great for a while, sitting in the sun can become uncomfortable and hot, which is why the functional and versatile outdoor awning the HQ17 offers is so fantastic. Taking in the scenery and seeing the sites nature has on show is now something you can really enjoy.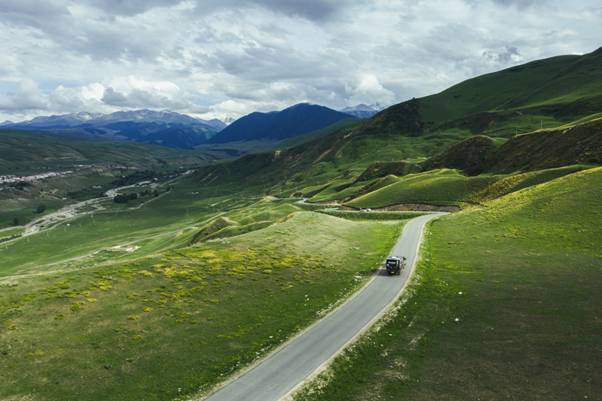 Final Thoughts
Overland trailers like the HQ17 make it easy to break away from the crowds and travel into the great wide open to get an authentic taste of nature.
By eliminating the need to stay on smooth roads and in campsites, these unique travel trailers provide you with an adventure like you've never had before. And better still, you can do it all in comfort and style.