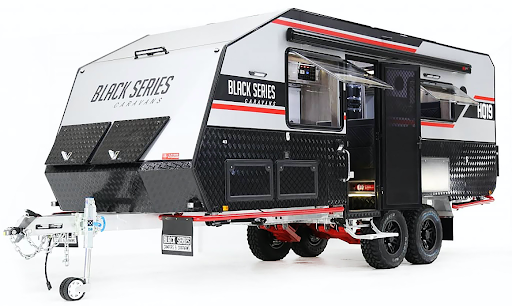 With an opening line that states, "Well, nine of the best vehicles and one of the best camping trailers. But still." Gear Patrol released their 10 Best New Vehicles of the Year list. This list is a part of their 2022 GP100 (Gear Patrol's collection of the 100 best new products of 2022), and we're thrilled to see the HQ19 on both lists (even — especially? — as an exception in the vehicle category).
If you're not familiar with Gear Patrol (wait, really?!?) they are a group of product users and enthusiasts keen on building a definitive resource for product discovery. At Gear Patrol, it's all about helping customers get a product that serves them well.
That's why when looking at a product for purchase, we often pop over to Gear Patrol to read an honest review before buying. Reaching over 5.5 million monthly readers online and in print, they review everything from cars to home, style to tech, outdoors to watches, and have received awards from the Webbys, OMMA, Min, Folio, and Communication Arts, among many others. In other words, the folks at gear patrol are to reviewing products, what Adele is to singing power ballads.
Every year they release the GP100 highlighting the 100 best and most innovative products to come to the marketplace across 10 categories. This year that included the Black Series HQ19 as a special inclusion in the 10 Best New Vehicles list.
Here's what GP had to say about the latest in vehicle innovation:
2021 proved to be a momentous year for personal transportation... It saw icons resurrected, categories redefined and companies push into new verticals. And above all else… it gave us a hell of a lot of interesting new rides to drive.
So what about the off-road trailer so good they had to bend the rules of the category to include it?
Black Series's flagship trailer, the HQ19, certainly looks badass enough to conquer the Outback on the outside, what with it's terrain-conquering suspension, grippy off-road tires, and diamond-plate armor. Inside however, it's more luxury apartment than roaming basecamp… Consider it a way to bring the comforts of home to the most remote places on Earth.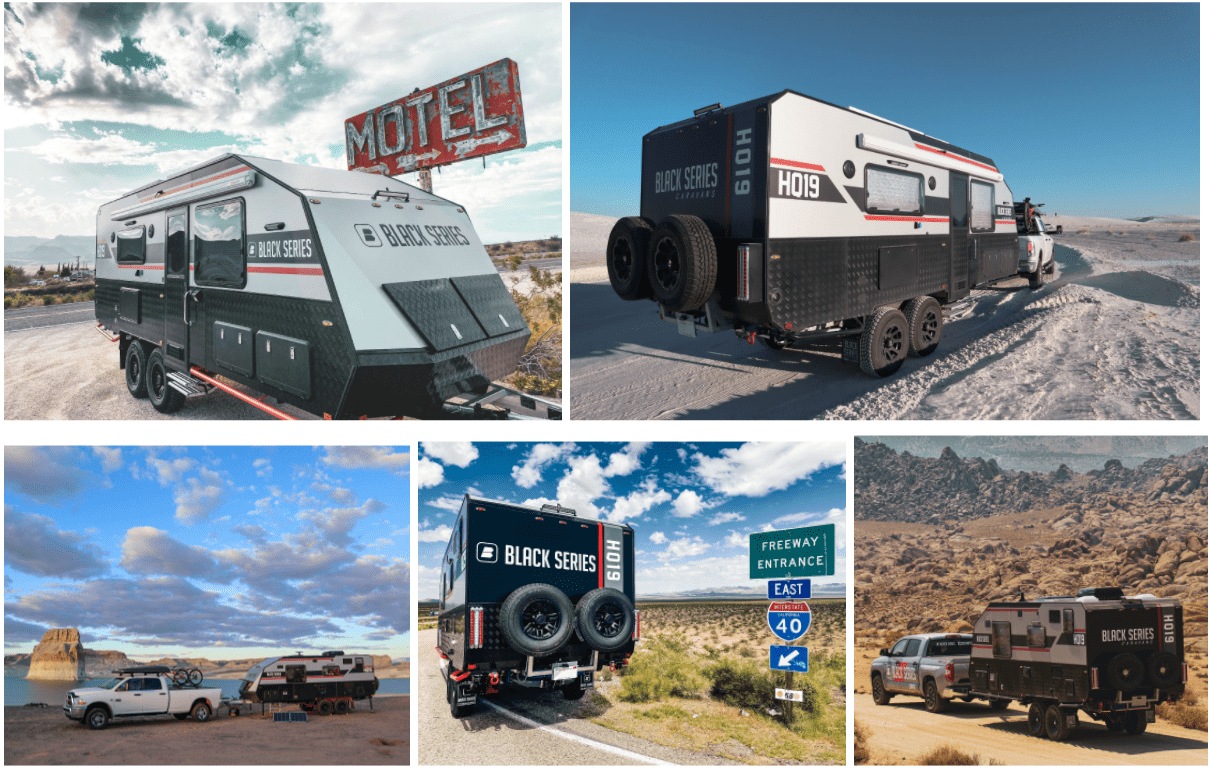 Just to reiterate a few of the haymakers from that beautiful bit of prose:
Badass…
Terrain-conquering…
Luxury…
We couldn't have chosen better words ourselves. And as we bask, briefly in the recognition from the pros at Gear Patrol, our minds are already on 2023 and beyond, thinking of new features, material upgrades, and design enhancements to make the HQ19 a repeat offender on the GP100 (and hopefully earn some shine for the rest of our badass trailers, too).
We are continuously innovating products that give you an outdoor luxury lifestyle and bring you closer to nature. And we are always happy to see our hard work pay off — whether it's a review from a company like Gear Patrol, conversations with our Facebook family, trip reports from our ambassador team, or feedback from our many dealerships. Without this community of off-road enthusiasts across the globe, none of this would be possible. We sincerely thank you.
Onward!