If you love traveling comfortably, then getting a travel trailer is exactly what you need.
It can be a bit tricky knowing the exact size of trailer to buy, as they come in a wide range of sizes. Your choice of trailer will be dependent on your needs and the garage space.
There are different sizes of travel trailers, and you need to make a choice based on different factors like; storage space and how many people you plan on taking along while traveling.
So, the question is, how to tell the right size of travel trailer for your needs? Let's find out.
What is a Travel Trailer?
A travel trailer is a recreational vehicle positioned on wheels and used as a dwelling option while traveling. During recreational camping and tours, most people use travel trailers as living quarters especially when it has all the needed basic amenities.
A travel trailer is definitely a good investment, especially if you prefer adventures to staying-at-home, and you are trying to avoid paying for accommodations.
What are the Different Sizes of Travel Trailers?
As we stated earlier, there are different sizes of trailers, and they all come with unique specifications. It's important to know the difference so that when purchasing a travel trailer, you'll be certain you are getting exactly what you need.
Micro or Mini Travel Trailers
Mini travel trailers are the smallest trailers and they have a small space as well. A micro trailer is designed for cargo or recreation uses, and some people even use it as their mobile spaces. Micro trailers are often towed by small vehicles such as SUVs, and it's the best choice for those who love a minimalist travel option. Travel trailers are about 10-12 ft in length, and may have features like a small kitchenette, bunk beds, and other basic amenities depending on your preference.
Small Travel Trailers
A small travel trailer is a bit bigger than mini trailers, and they are between 13-20 ft in length. They are also designed to be towed by small vehicles like trucks and even some cars. Small travel trailers come in different styles and configurations, and an example is teardrop trailers.
Mid-Size Travel Trailers
Mid-size travel trailers are smaller than full-sized travel trailers but larger than small travel trailers. They are between 21-25 ft in length, and they offer more space and sleeping accommodations. Normally, mid-sized travel trailers are towed by larger vehicles like vans or trucks.
Large Travel Trailers
A large travel trailer is a recreational vehicle that's between 26-40 ft in length, and it's mostly designed for long-term camping. This category of travel trailer is one of the best choices if you need a temporary home while on the road.
Large travel trailers can only be towed by trucks with high towing capacity.
Example for Travel Trailer Size Chart
When getting a new travel trailer, the exterior length and interior length are of utmost importance. First off, some campgrounds only offer parking reservations to trailers within a specific length range, and that's why knowing the measurements of your trailer is important. Here's a size chart to make your work easier;
Trailer Length 15 - 20 feet Weight Up to 3,500lbs Sleeps 2-4

Trailer Length 20 -25 feet Weight 3,500 - 6,000lbs Sleeps 4 - 6

Trailer Length 25 - 30 feet Weight 6,000 - 8,000lbs Sleeps 6 - 8

Trailer Length 30 - 35 feet Weight 8,000 - 10,000lbs pounds Sleeps 8 - 10

Trailer Length 35 feet and above Weight over 10,000lbs pounds Sleeps 10 +
What Size Travel Trailers Are Most Popular?
There are many travel trailers on the market, as it's one of the most popular vehicles in the U.S. Here are some trailers to consider when making a choice, including their advantages and disadvantages.
Teardrop Trailers
A teardrop trailer is a small trailer with a distinct teardrop shape. They are popular for their minimalist design, and they usually provide all the basic amenities you'll need. Due to their small size of 8 -10 ft in length, they can easily be towed and maneuvered.
Pros
Very lightweight; weighs between 500 to 2,000 pounds

Affordable, easy to maintain, and low insurance costs

Convenient for campers who prefer a back-to-basic camping experience
Cons
Limited living space and floor space

They are not designed for extreme weather conditions because they do not provide adequate insulation
A-Frame Trailers
An A-frame trailer is sometimes mistaken for a pop-up trailer because it folds really flat, with no pop-ups on any side. When set up, it has a triangular shape, but it's also a small-sized trailer, as it's only 12-18 ft long.
Pros
A-frame trailers are lightweight; weighs between 1,000 - 3,000 pounds

Very quick and easy setup

A-frame trailers have insulated walls, and are well-equipped for different types of weather.
Cons
Height restrictions

Not so spacious, and cannot accommodate a large number of people

Limited customization options
Standard Travel Trailers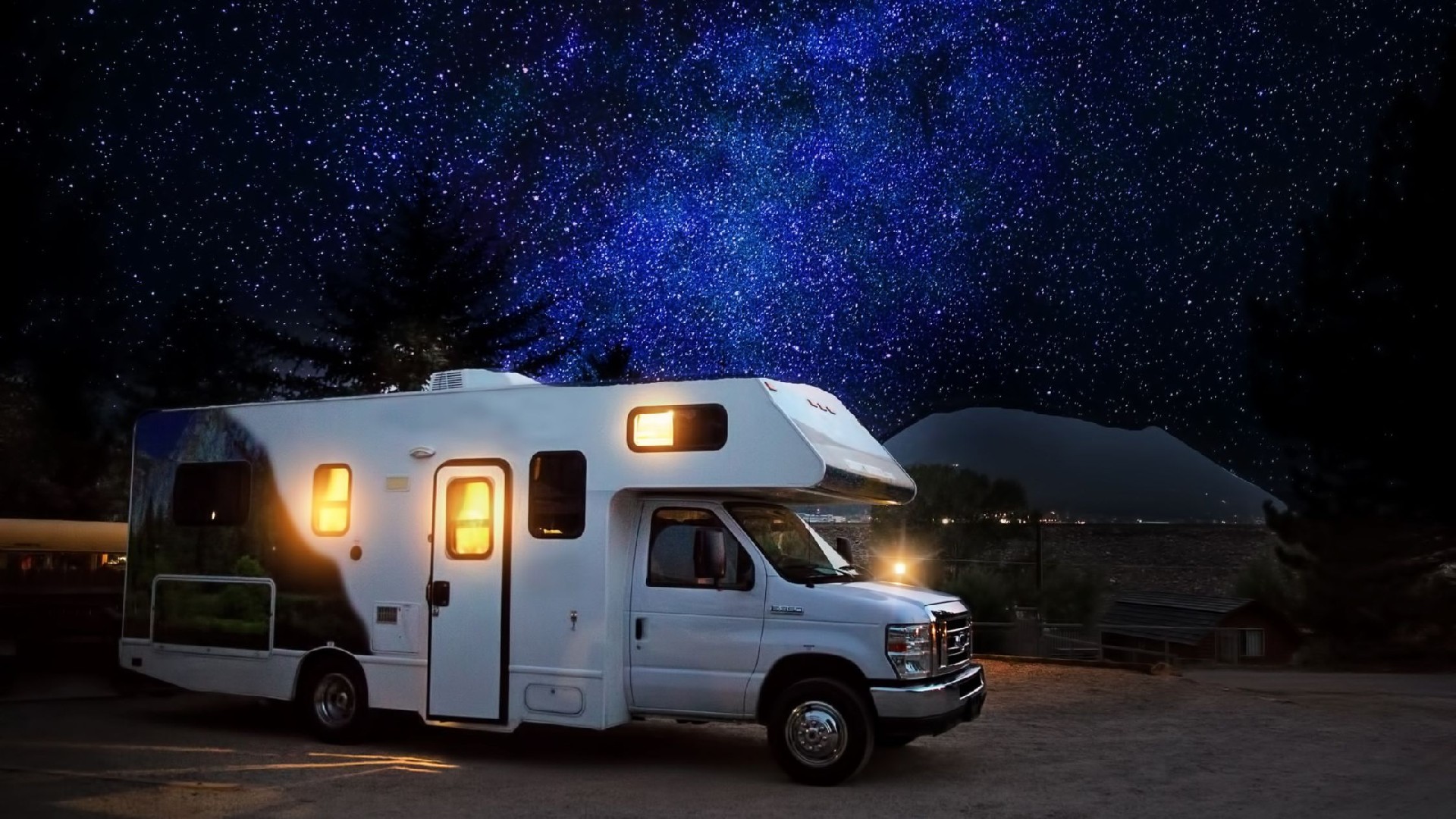 Standard travel trailers are 10 - 35 ft in length, and it's also known as bumper pull travel trailers. They can weigh anywhere from 2,000 pounds to 10,000 pounds, so you can decide if you want a heavy or lightweight option.
Standard travel trailers are a popular choice among rv and motorhome enthusiasts.
Pros
They come with a wide range of amenities, i.e full kitchen, well-designed bathroom, and storage cabinets

Enough storage space for convenience and comfort
Cons
One of the major drawbacks of a standard trailer is that you need a heavy-duty tow vehicle to tow it

There might be limitations as to where you can park
Fifth-Wheel Trailers
A fifth-wheel trailer is a large trailer that's designed to be towed by a fifth-wheel hitch. It's way different from a conventional travel trailer because it attaches to the bed of the tow vehicle and not the rear hitch. It's usually 22 - 45 ft in length and comes with lots of inbuilt amenities. It has air conditioning, multiple slide-outs, and generators.
Pros
Very spacious and has an open floor plan

Wide range of interior amenities and features
Cons
They are way longer than conventional trailers and this can affect maneuverability and parking options

They weigh between 7,000 to 20,000 pounds and it limits the type of vehicles that can tow them. You'll need a sturdy pickup truck to comfortably haul a fifth-wheel trailer.
Toy Hauler Trailers
Toy haulers are sometimes referred to as sport utility trailers, and it has a built-in cargo area.
It's designed to haul "toys" like motorcycles and other outdoor equipment. They are available in various sizes and configurations, and they weigh between 5,000 to 15,000 pounds.
Pros
It's versatile and gives you a convenient way to bring your recreational toys with you on camping trips

It offers customization to suit your needs for luxury, and they come with their own air conditioning as well
Cons
It's 20 -40 feet long and larger than other travel trailers, limiting the type of tow vehicle that can successfully tow it

Toy haulers have smaller living spaces compared to other types of RVs
Hybrid Trailers
Hybrid trailers also called a tent or expandable trailers are a combination of the features of a hard-sided travel trailer and the elements of a pop-up travel trailer. It weighs about 2,500 - 5,500 pounds, and it's usually 16 - 30 feet long.
Pros
When expanded, they have a spacious interior

Separate bedrooms are typical for hybrid trailers as they offer more privacy
Cons
It requires regular maintenance

Difficult and time-consuming to setup and takedown
Truck Campers
A truck camper also known as a slide-in camper that's designed to be loaded inside the bed of a truck. It's always 8 - 20 feet long and provides a versatile camping option.
Pros
One entertaining fact about truck campers is that they can be used for transportation and also as a living space

They are more affordable compared to larger rvs

Truck campers weigh 1,500 - 5,000 pounds, and it's lighter than other travel trailers including motorhomes
Cons
It cannot accommodate more than 4 people

Truck campers add weight to your truck and might affect its payload capacity
How Do You Measure the Height of Your Travel Trailer?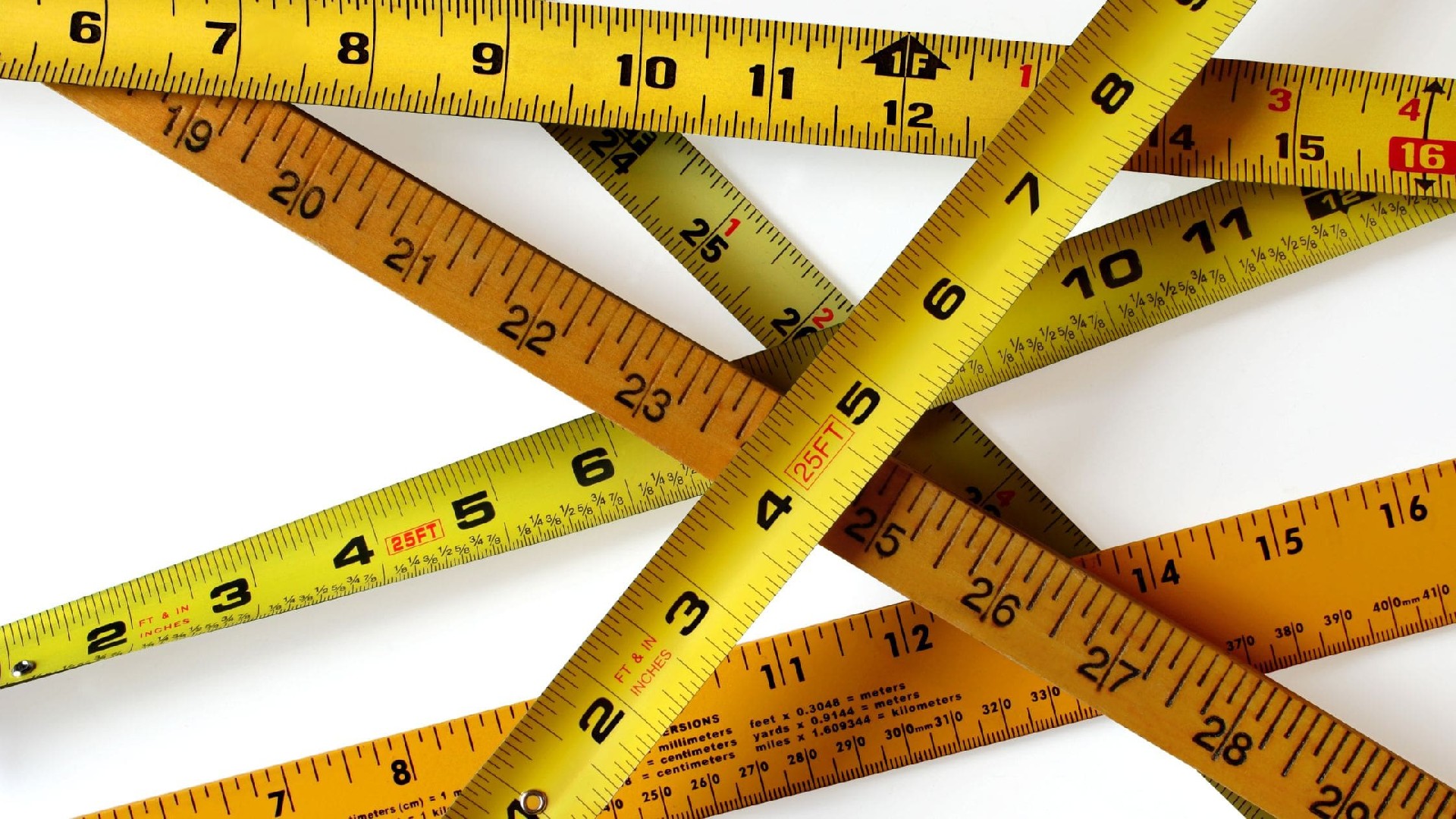 When measuring the height of your trailer, you'll need to make sure it's positioned on a flat surface. You'll also need to use a measuring tool that can reach the topmost part of your travel trailer.
Locate the highest point of the trailer, as that's where you'll be measuring. Ensure the measuring tool is straight and perpendicular to the ground so you can get an accurate figure.
What is the Max Height For A Travel Trailer?
In the United States, the maximum height limit for any travel trailer is 13 feet 6 inches (162 inches)
How Do You Measure the Length of Your Travel Trailer?
To measure the length of your trailer make sure it's parked on a leveled parking lot. Identify the front and rear points, and use a measuring tool to measure the distance.
Ensure the measuring tool is straight for accurate measurements.
How Long is Too Long For A Trailer?
It's advisable your trailer doesn't exceed 27 feet in length, as that's the maximum length restriction for most state parks in U.S. Plus, remember that your tow vehicle cannot haul a trailer that exceeds 75% of its maximum loaded weight.
Does the Length of the Travel Trailer Include Hitch?
No, it doesn't, unless otherwise specified.
What are the Length Restrictions in Different States?
The length restrictions for travel trailers can vary in states. Here are a few popular ones to keep in mind, (without the towing vehicle).
Alabama: Maximum length of 53 feet

Arizona: Maximum length of 40 feet

Colorado: Maximum length of 45 feet

Connecticut: Maximum length of 53 feet

Florida: Maximum length of 40 feet

Georgia: Maximum length of 53 feet
How Do You Measure the Width of Your Travel Trailer?
Before measuring your travel trailer, ensure that all the extensions are retracted, and all accessories are in their normal travel positions. Identify the widest part of the trailer, and use a measuring stick to get the width measurement.
Record and keep in a safe place for future reference.
How wide is too wide for a trailer?
The maximum width for a travel trailer is 8 feet 6 inches, and exceeding it might result in penalties and fines.
Why are the Dimensions of Your Travel Trailer Important?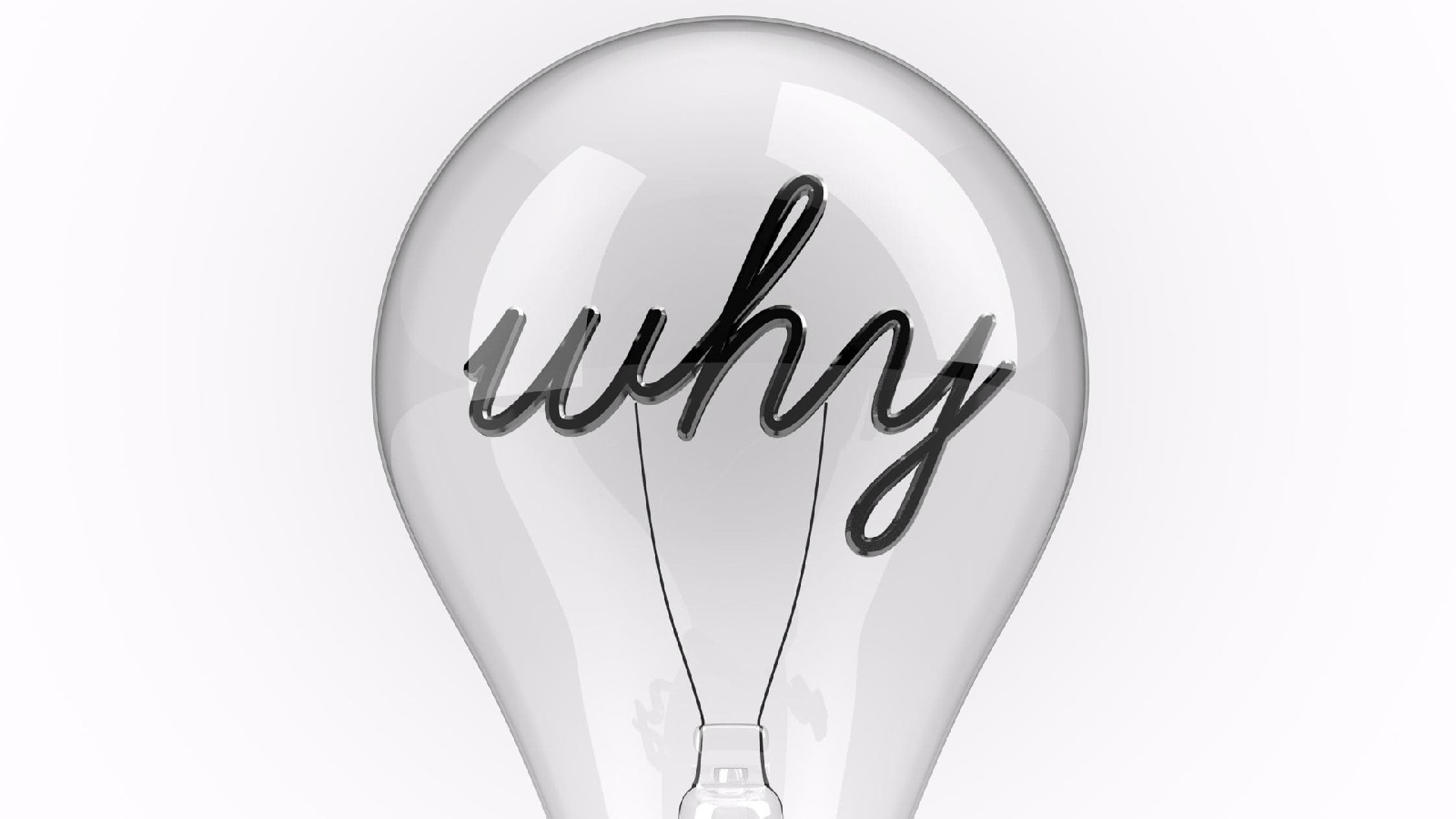 Towing Capacity: Both the length and weight of your travel trailer will affect how it moves behind the tow vehicle. Weight distribution and sway bar help in towing a trailer.

Ensuring It Fits Into Your storage space: Before you purchase a travel trailer, it is important to measure your storage space and be sure that it can fit into it. This ensures that you can easily and safely store your vehicle.

Campground and RV park access: There are some state-run campgrounds and RV parks that have size restrictions and won't allow your trailer in if it is too big.

Travel Trailer Sizes Best Suited for National Park: You need to know the length of your trailer when it comes to fitting in parks. Some full-sized trailers probably won't fit in some lots and parks.

Road Safety: You need to be familiar with the specifications of your trailer because the overhead height signs and bridge weight limits apply to you when on the road.
Things To Keep In Mind Choosing the Size of the Travel Trailer?
These are the most important things to keep in mind when you are picking the size of your travel trailer.
How Long Will You Be Traveling: The longer your travel trailer, the more space, and comfort you have in your sleeping area. So, if you are going to be traveling for a long time, then you should do so comfortably.

Storage Space: Picking a travel trailer with less storage space means that you would not be able to carry along a lot of stuff. Generally, you should expect to take along personal belongings according to your available space.

The Number of People Using It: The sleeping space of your travel trailer matters. A standard travel trailer can sleep up to four people but you need to go for one with more room if your group is going to be more than that.

How Large of a Vehicle Do You Have to Tow the Travel Trailer: The towing capacity of your tow vehicle should also be considered when picking a travel trailer. If your tow vehicle does not have enough power to tow heavy fifth-wheel travel trailers, then you should consider smaller travel trailer options.

Food Storage and Cooking Appliances: The amount of food and appliances you can fit in your trailer depends on the length of the vehicle.

Where Do You Plan to Park Your Travel Trailer: Depending on where you are parking your trailer, maybe at national park campgrounds or an entertainment center, the overall length of your vehicle should not exceed their parking lot size.

Electrical Requirements: Larger travel trailers require larger batteries and more power to operate.

Mobility: The total length of your trailer also comes into play in how well you can maneuver narrow roads and tight spaces.

Cost: You need to keep in mind that longer travel trailers with more living space would cost more than their shorter counterparts. So, consider your budget when making your choice.
Conclusion
The best travel trailer length for you will depend on your needs. Whether you go for fifth wheels or toy haulers, there is a perfect size that would be suitable for you.
If you are opting for short trips to national parks and campgrounds, then a compact option should do the trick. However, if you will be traveling long-term and you need more storage and sleeping spaces, then you should go for a bigger trailer.
FAQs
1. What is the most popular travel trailer length?
The most popular travel trailer length is about 23 to 27 feet. This is because this size offers a comfortable living space with the basic amenities for any camping trip.
2. What is the best travel trailer length?
The best length for a travel trailer is dependent on your travel needs, circumstances, and personal preferences. So there is no one "best size" for a travel trailer.
3. How Big Are The Largest Travel Trailers?
The longest trailer can have a size that falls between 35 feet to over 45 feet in length. They are usually called destination trailers or park models. They can contain a master bedroom, full-sized bathroom and other amenities.
4. What is the average travel trailer size?
An average size travel trailer would be about 20 to 28 feet in length. This trailer would typically come with some pretty standard amenities you need on your journey.