If you are looking for a home away from home, then a travel trailer is one vehicle that comes with all the amenities and basic features to allow you to enjoy mobile living. There are different types of travel trailers including standard travel trailers, luxury travel trailers, and hybrid trailers.
We will be looking at the average cost of a travel trailer and also the different factors that could impact it.
What Is A Travel Trailer?
A travel trailer, which is sometimes called a caravan or a camper trailer is a recreational vehicle that you tow behind your vehicle.
Both old and new RV owners in the camping world should know that this vehicle cannot be used as a standalone vehicle. So to use your new travel trailer, you will need a tow vehicle.
How Much Does A Travel Trailer Cost?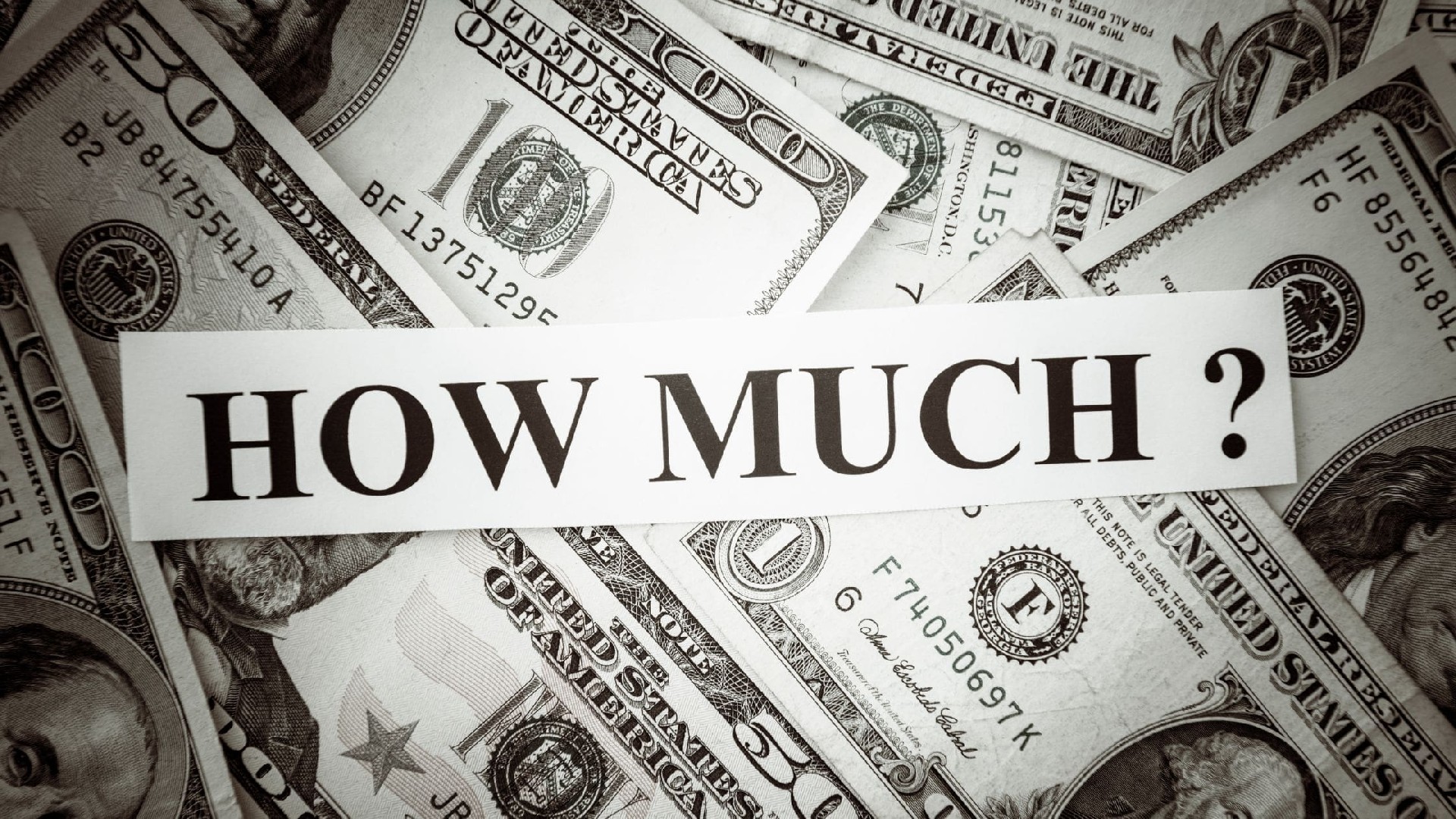 On average, travel trailers cost about $10,000 to $50,000 for a base model. The total cost of the travel trailer could vary depending on things like the brand, size, and features.
This price could easily creep up to about $200,000 and beyond based on the size, brand, features, and amenities you choose.
What Are The Different Factors That Influence The Price Of A Travel Trailer?
Whether you wish to purchase a small travel trailer or you want one of those large travel trailers, these are the factors that could impact the price.
Size And Type
The size (height, length and width) and type of camper trailer you go for will determine how much you pay. Take a look at the different types of travel trailers and their average prices and see which one is the best bet for you.
Standard Travel Trailer
This is the most common type of travel trailer available on the market. It comes in different styles and sizes and is meant to be towed by an SUV or truck. The standard camper trailer comes with a living area, a full kitchen, a bathroom, and a bedroom.
This type of trailer can be as basic or as luxurious as you want it to be, it all depends on your budget. The estimated price range is about $20,000 to $50,000.
Fifth Wheel Travel Trailer
The fifth wheels are very luxurious and generally larger than the average travel trailer. They are meant to be towed by a pick-up truck. Fifth wheels often come with various levels and the master bedroom is found in the overhang of the truck bed. They can also come with two slides or more and a fully equipped kitchen.
This trailer can house more people and is suitable for family and friends going on camping trips. The price range for the fifth-wheel travel trailer falls between $30,000 and $100,000.
Toy Hauler Travel Trailer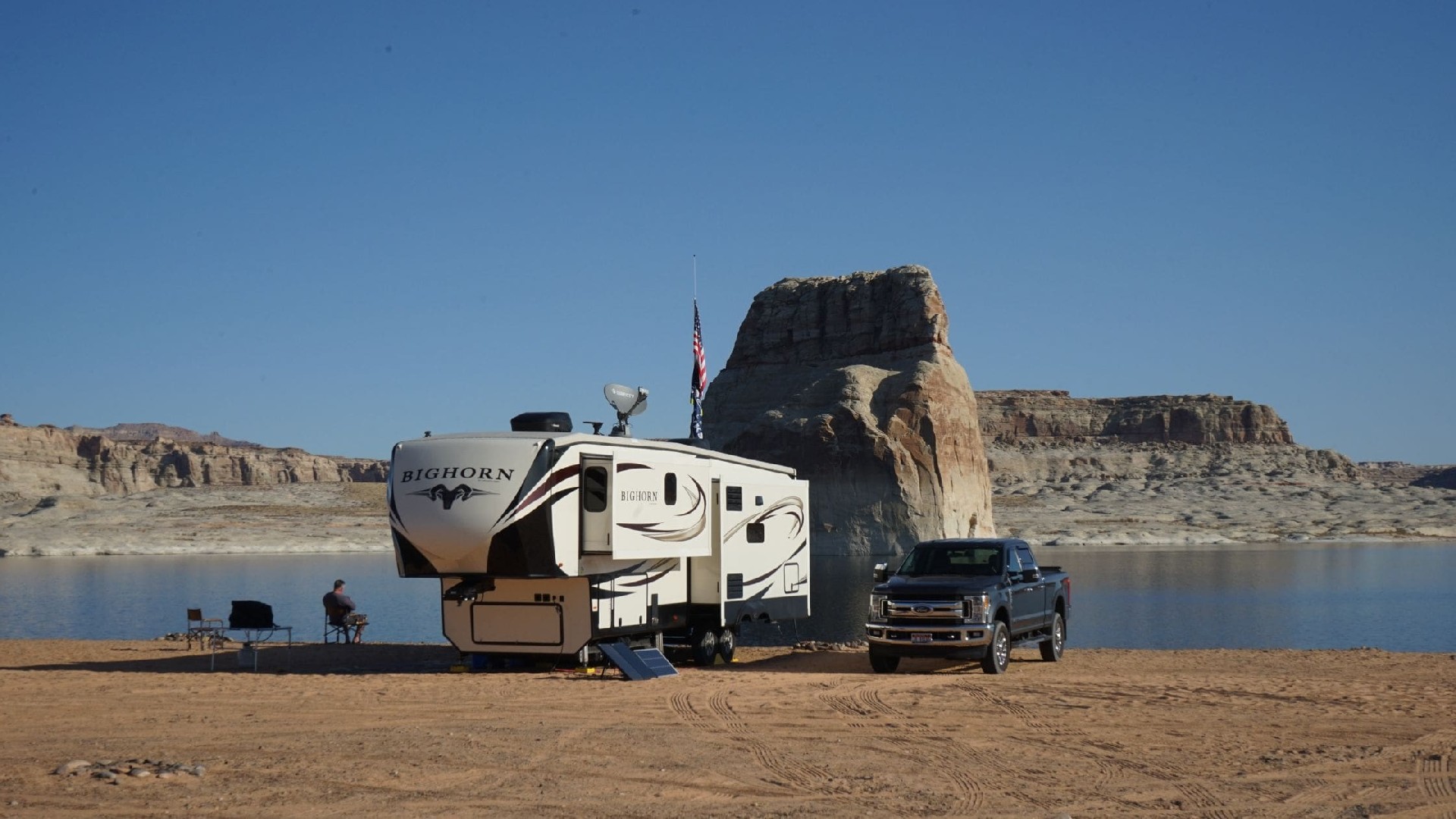 The toy hauler is made for those that want to carry along their "toys" when camping. The garage area at the back of this RV can be used to store ATVs, motorcycles, and other gear. the average price range for this camper trailer is between $30,000 to $70,000.
Teardrop Travel Trailer
The teardrop RV is a small, lightweight trailer that is specifically designed to sleep one or two people. It has a shape that looks like a teardrop. You can easily tow these kinds of travel trailers because they do not weigh too much and are mostly less than 10 feet. They feature a kitchenette, bed, and limited storage space. The average price range for this trailer is between $5,000 and $20,000.
A-Frame Travel Trailer
These are the newer types of travel trailers and they are very compact, lightweight, and easy to tow. Most models have a dinette on one end, a bed on the other, and a bathroom and a small kitchenette in the middle. The price range for this camper trailer falls between $10,000 and $20,000.
Tent Trailer / Pop-Up Trailer
The tent trailer or the pop-up trailer, which is sometimes referred to as fold-down campers are compact and easy to tow. It features a soft-sided that pops up to form a nice sleeping space and hard sides that contain the kitchen and other stuff.
These types of trailers are typically great for those that are interested in camping but still want to enjoy the convenience of a trailer. The average cost of this trailer is between $8,000 and $20,000.
Hybrid Trailer
Just as the name signifies, this is a mix of a standard travel trailer and a pop-up trailer. It comes with a solid roof and hard sides but also features other lightweight materials to offer extra sleeping space. The average price range for this trailer is about $15,000 to $30000.
Truck Camper
Truck campers are the type of travel trailers that are fitted to the back of a pick-up truck and then lets you pull a horse trailer or boat. Even with its compact and grand design, it can still sleep up to four people.
Keep in mind that you need to find the one that fits perfectly in your truck bed. The average cost for a truck camper is between $10,000 and $30,000.
Off-road travel trailer
An off-road travel trailer is designed to be more durable and rugged than other types of camper trailers and boast features that enable them to handle adventurous trails and rough terrain. They have an average price between $20,000 and $50,000. The Black Series HQ15 is a fantastic off-road travel trailer.
Age And Condition
Just as it is with the automotive industry, going for a used RV will lower the entry cost of any specific trailer. The age of the RV you wish to purchase and also the level of wear and tear will influence its price.
A new or used motorhome
Depending on the brand, a travel trailer will lose 5-10% of its value as it leaves the lot. Based on the amount of money in your budget for a travel trailer, you can take advantage of this to cop a used luxury travel trailer at a similar price to a new mid-level travel trailer.
For example, the new Airstream Basecamp has a price range of $41,000 to $45,000, while the used model has a price range of about $19,000 to $23,000.
Features And Upgrades
The features and improved amenities in your mobile sleeping space can definitely influence the price. A trailer that comes with different amenities like a king-sized bed, overhead cabinets, slide-outs, LED TV, and other stuff would be more pricey.
Location
The location where it is being sold can impact the travel trailer cost. If the travel trailer is being sold in an area with limited supply, then the price might go up.
Market Conditions
The current season and market conditions can also impact the price of the travel trailer. If the supply is low and the demand is high, then you can expect to pay more for your trailer.
Weight And Towing Capacity
The more towing capacity your travel trailer has, the more its price goes up. Also, the weight of your trailer matters. Since it can carry more load like your camping gear and other personal belongings, you will need a larger tow vehicle.
Customizations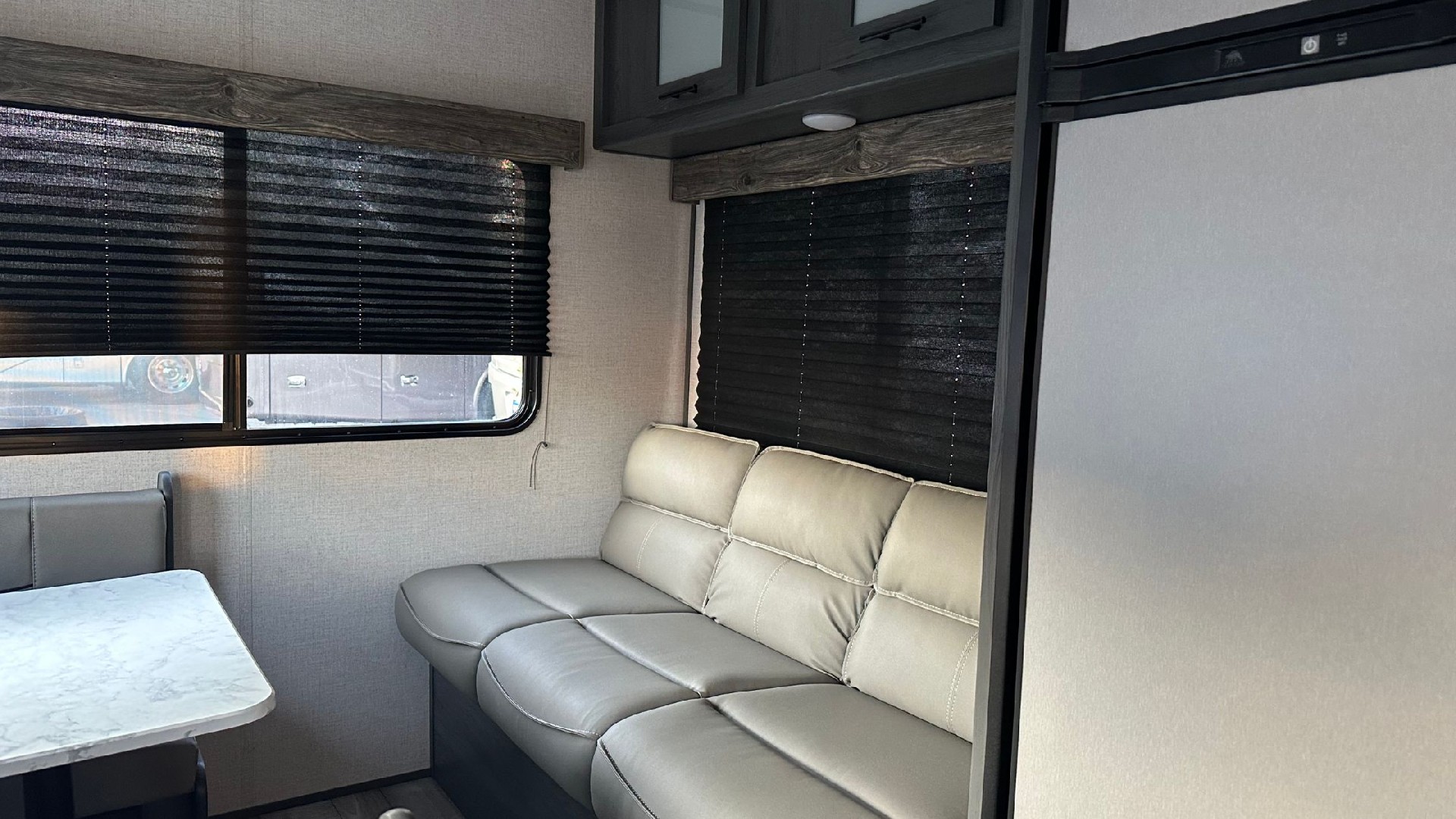 A customized travel trailer will come at a much higher price than a base model. You could add some more features like an aluminum frame or spacious kitchen and ensure that you have all the comforts of your home away from home, but you should expect to spend more.
Insurance
You would need to spend to get an RV insurance policy. Insuring your travel trailer is like a mix of home and car insurance because both aspects are needed for your tiny home on wheels.
Maintenance & Servicing
In order to keep your sleeping space in tip-top shape, you will need to perform regular maintenance. Maintaining and servicing RVs can cost a bit. If you want to learn more about how to maintain your travel trailer, click here.
What Are The Additional Costs Of Owning A Travel Trailer?
After the initial costs, there are still some expenses to be made if you own a travel trailer. These are the hidden costs of owning a travel trailer;
Financing
Financing is the terms of a loan that is used to purchase the travel trailer. If you opt for longer loan terms, it would see you make incur some unexpected costs.
Resale Value
The average price of the travel trailer can be impacted by the potential resale value. A new trailer that retains its value well will be priced higher than its counterparts.
Brand Reputation And Dealership
Brands that are well-known in the RV industry for giving out good quality motorhomes and services can set their prices a bit higher than the general cost. You can also take advantage of dealer pricing and special offers provided by different dealers to boost sales.
Annual Taxes
Even after paying sales tax, which would impact the price at the point of purchase, some states still require that you pay annual taxes.
Batteries
Batteries are important components in travel trailers. The different battery costs include upfront costs, replacement costs, and maintenance costs.
Additional Purchases
Septic-friendly toilet

Black tank chemicals

A black water dump hose

A strong enough hitch ball for your towing vehicle

A generator or solar system

Propane tanks

Spare tire
Supplies
Just like you will do for your home, you'll need to stock your RV with supplies, including kitchen utensils, food, laundry and cleaning supplies, etc.
Fuel Costs
The fuel efficiency of your tow vehicle adds to the total cost of owning a travel trailer. If your vehicle needs more fuel to tow the trailer, then the fuel costs will be quite high.
Camper Storage
If your travel trailer cannot be stored on your own property, then you will be required to pay for storage costs when you are not making use of the vehicle.
Annual Winterization
When the winter months come along, you would need to winterize your travel trailer to protect it from the harsh weather. Winterization could cost you some money.
Park Fees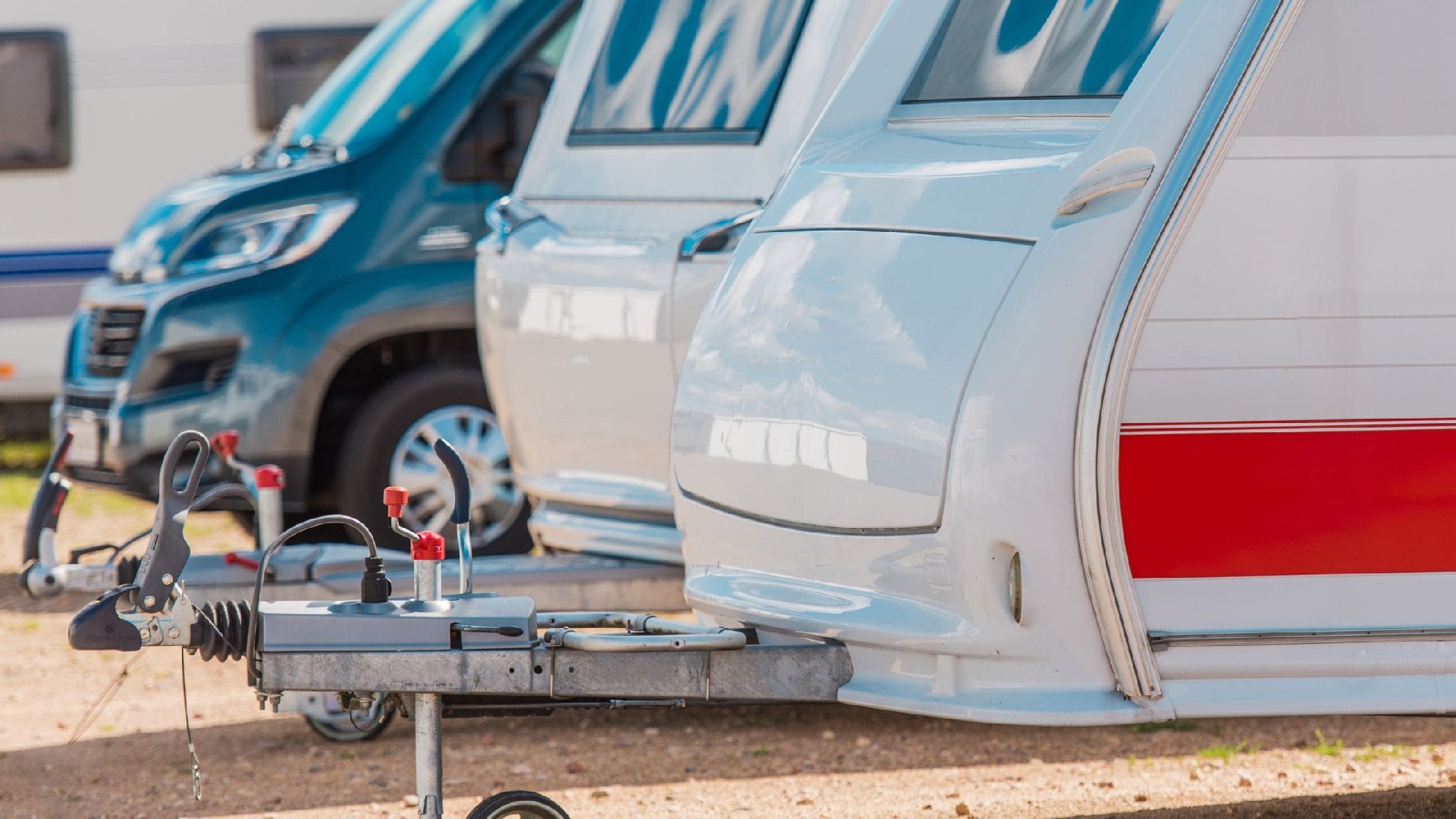 There are different park fees at various locations and campgrounds. So, if you need to camp out, don't forget you will need to pay to park your RV.
Memberships
Subscribing to memberships is one of the additional costs of getting a travel trailer. However, it can also provide you with some discounts on camping and RV services.
Registration Fees
For example, in Iowa, a Class-A recreational vehicle that costs over $80,000 has a $400 per year registration fee.
Why Are Some Travel Trailers So Much More Expensive Than Others?
There are so many factors that determine how much a travel trailer costs, which is why some appear to be more expensive than others. These factors include;
Materials: The materials used and whether or not the camper trailer has a solid construction or not can affect the price.

Floor Plan: The floor plan of the travel trailer matters, whether you can fit in a queen-sized bed or not, the inclusion of slide-outs, or if there is enough space to have a large kitchen.

Grade of Appliances: You can expect the quality of the appliances in the camper trailer to bump up the average price including a three-burner stove in the kitchen or a water tank filler valve for filling the fresh water tank.

Body Design: Some of the other costs may come from how you choose to design the body of your new living area.

Quality of Trim: A neat and firm trim will increase the average travel trailer cost.

Amount of Storage Space: A camper trailer with a spacious interior will surely come at a higher price than one with limited space.
Is A Travel Trailer Worth The Cost?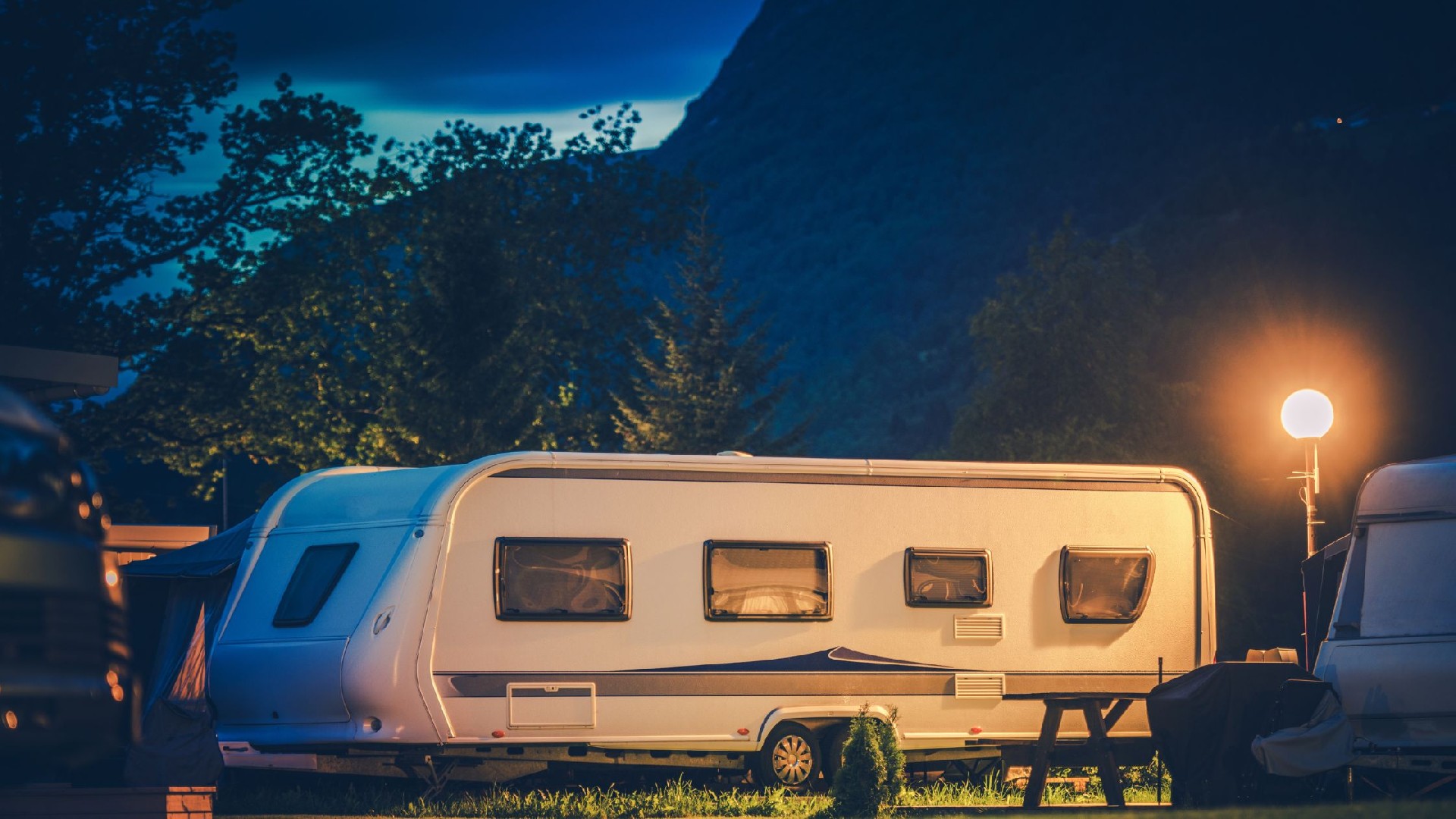 Travel trailers are not as expensive as motorhomes and still with a nice interior space to let you enjoy your camping life. The value of a travel trailer is very durable and worth it when it comes to RV ownership. New travel trailers can keep their value for up to 15 years.
Conclusion
If you are looking to start out your RV lifestyle with travel trailers, this helpful guide will be great during your decision-making process.
Some of the extra expenses that could sum up the trailer's price include the less obvious things like installing LED lights rather than halogen, extra storage, an entertainment center, a power awning, two batteries, and frameless windows, two batteries.