There's nothing quite like getting outdoors and disconnecting, even if it's only for the weekend. However, roughing it doesn't suit everyone, which is why RV ownership has become so popular. There are many types of RVs.
They come in all shapes and sizes, but in this post, we're going to introduce one of the more unusual types of RV trailers and everything you need to know.
The pop-up camper is one of the most affordable. If you're already used to tent or car camping, a pop-up camper is a perfect upgrade. And if you've never experienced RV camping before, a pop-up camper is a great place to start your journey to an RV lifestyle.

What is a Pop-Up Camper?
Pop-up campers have several different names, for example, small POP, tent trailers or fold-out campers. They are all types of travel trailers that are much easier to maneuver and tow compared to a trailer that's full size.
Part of their construction is canvas, which allows the trailer to collapse down and make a much smaller package. So despite their compact interior space, it's not unusual to find they've got mess areas, functioning bathrooms, and large mattresses.
Typical Dimensions of Pop-Up Campers
Pop-up campers come in a range of sizes, from around 8 feet up to 30 and weighing from just 700 to more than 3,000 pounds. Let's share some quick stats with you so you can get an idea.
Pop-up camper length (open positions): From 8' to 16'packed or from 16'- 32'popped up

Sleeping Space: Maximum of eight people

Gross Dry Weight of the Vehicle: Between 700 and 3,000 pounds on average

Retail Price: prices range considerably, but you can expect to pay between $9,000 and $25,000 new, but much less if purchasing a pre-owned trailer
How Much do New Pop-Up Campers Cost?
Pop-up campers are at the more affordable end of the market. You can purchase a new unit for as little as $9,000. A used pop will be less expensive, but the price will vary depending on the camper's condition.
Different Types of Pop Up Campers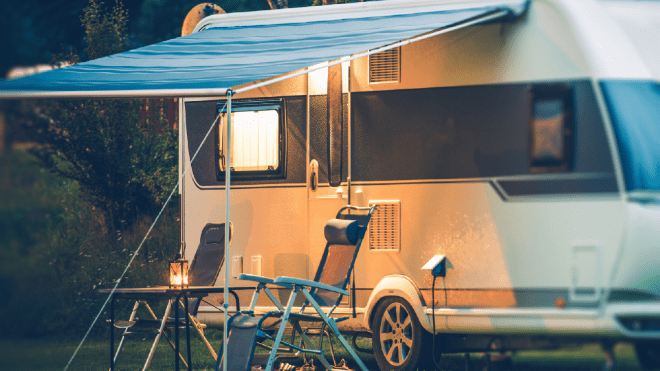 There are different types of pop-ups to choose from. Let's look a little closer at the most common.
High Wall Pop-Up Camper Trailers
These are a revamp of the more traditional tent trailer. They are types of RVs with a solid high wall and are very sturdy and durable. The top half of the side walls are made from canvas which is the part of the popup that expands to create more space inside.
Tent Trailers
These pop-ups look very much like a large tent. Tent trailers are incredibly light and very easy to use. However, they are also prone to breaking and failure.
Toy hauler Pop-Ups
Toy hauler pop-ups are the largest type and are also considered the most traditional. They have a half-wall that goes all the way around, sides that extend out, and a roof that extends up. In addition, all types of toy haulers often have unique features and space to store small toys.
Off-Road Pop-Up Trailers
If you want to enjoy some time off-road, you'll need a pop-up camper built for the purpose. Black Series off-road pop-up campers offer excellent carrying capacity, functional living space, well-equipped interior space and kitchen, polyurethane insulation, powerful off-roading performance, and superior functional design. Many of these features you'll find with no other pop-up camper.
A-Frame Pop-Ups
An A-Frame popup is hard-sided and folds down to make a rectangular or square base. When you open them up, they make an A-frame shape.
There are many different sizes, some of which can be as tall as nine to twelve feet at the apex of the roof.
Inflatable Pop Up Trailers
You don't have to worry about a cranking system or telescoping poles with an inflatable pop-up. With the flick of a switch, your camper pops up all by itself in just a couple of minutes.
All Terrain Pop-Up Campers
With an all-terrain popup, you can go just about anywhere. They are particularly robust and withstand extremes of weather as well as terrain.
Who Are Pop Up Campers Best For?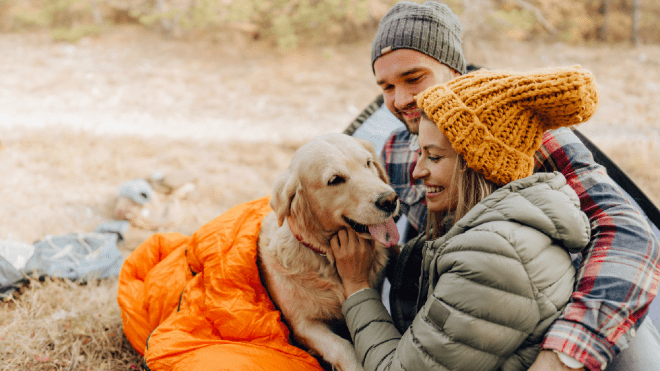 A pop-up camper is not designed for all kinds of camping trips. It is best suited for those spur-of-the-moment journeys or when you want to get a way for the weekend. Also, storage space is at a premium in this type of RV, so you're not going to be able to take lots of things with you and stay away for long periods.
Young couples who are just exploring or considering an RV lifestyle might also find pop-ups an excellent place to start. In addition, an older couple that doesn't want to stress about the work and upkeep of a motorhome might prefer a travel trailer as an alternative.
If you're not sure whether a pop up is right for you, there's always the option of a rental. You might struggle to find a pop-up rental at a traditional RV dealership. However, you might have more luck at a peer-to-peer rental site, for example, RVShare or Outdoorsy.
Main Features of Pop Camper Trailers?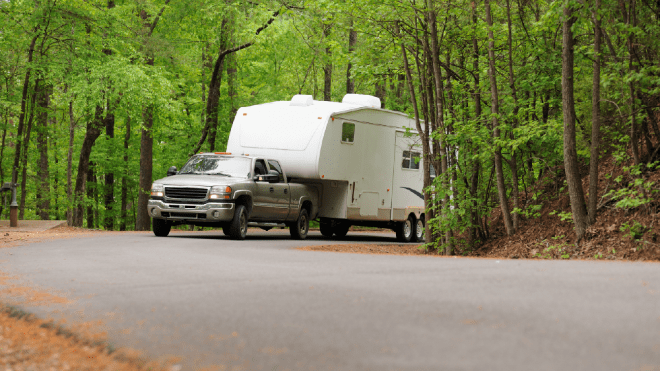 With a pop-up camper, you can choose to go with a really basic unit or take it up a few levels and look for something much fancier.

The most basic model will include a bed, dinette or small bed, an icebox, and generally a propane stovetop with two burners.
Moving up a level from basic, you can expect the travel trailer to have a sink with a hand pump and gray and freshwater jugs underneath the cabinet. There's not likely to be a toilet, powered water, or shower. Some models will have battery lights inside.
The fanciest models will have raise-ups or slide-outs, which tend to be motorized. Interior features might be leather-covered. There will also be full-size showers, separate toilets, large holding tanks, water that's pump-powered, and possibly even air conditioning.
There are pop-up trailers that have space where you can store various "toys" such as bikes, ATVs, or watercraft.
Еquipment & Accessories Recommended for Pop-Ups Owners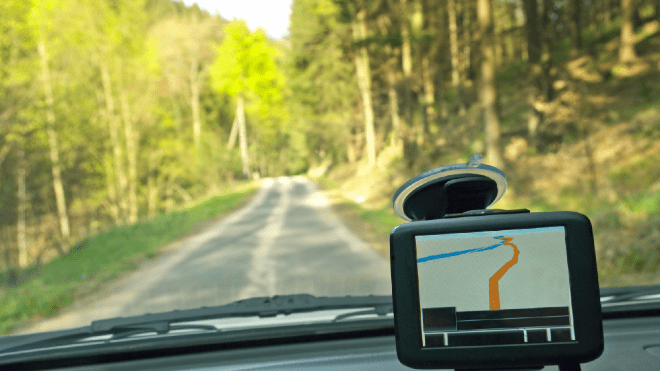 When the vehicle you're camping in is small, you have to think very carefully about what you want to take along with you on your adventure. Take the right stuff with you, and it can help save space, ensure your comfort, and make the whole experience easier.
Let's give you a few suggestions on what you could bring with you.
Instant Pot: You don't need to get stuck eating peanut butter and Jello sandwiches if your pop-up doesn't have a stove.

GPS: A good GPS is far superior to the best human navigator armed with a book of maps.

Solar energy supply: With a solar setup, you'll save money on LP gas, plus you'll be able to produce clean, fume, and noise-free energy wherever you are.

Storage cover: A storage cover is a priceless accessory, especially if you lay up your travel trailer for the winter.

Emergency kit: You never know when you'll need it, especially when you're out on the road.

Portable grill: When you're boondocking in a favorite spot in the middle of nowhere, a portable grill is something that folds down small enough for easy storage.
What are the Pros and Cons of Pop-Up Campers?
Advantages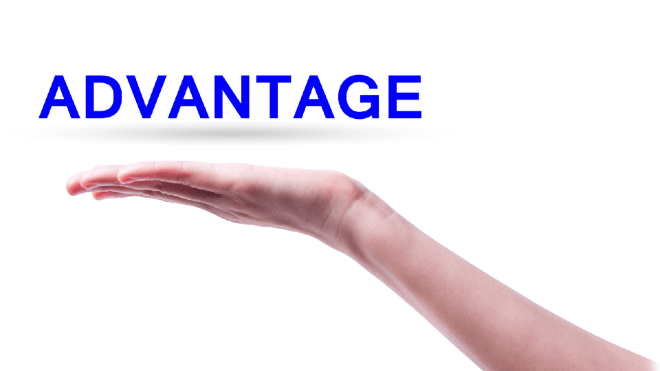 Lower priced

Smaller in size, simpler, and with few amenities

No complete kitchen or full bathroom

Finishes are usually more basic

You can use a large sedan or small SUV to tow one

You can start camping straightaway

Not difficult to tow

More aerodynamic, so towing vehicle has better fuel consumption

Off-road pop-up campers are available

Can sleep up to eight people

May have a king-size bed
Disadvantages
Because the sides are flexible, they can be hard to heat or keep cool

Less privacy because of the soft sides

Lift mechanisms and sides can be fiddly and challenging for one person to manage

Special care and maintenance is required if you want to improve functionality and longevity

Limited storage space

Not ideal if you want to enjoy full-time

Not great in poor weather

Popping them up and then down can get to be tiresome

May not have a full bathroom
What Vehicle do you Need to Tow a Pop-Up Camper?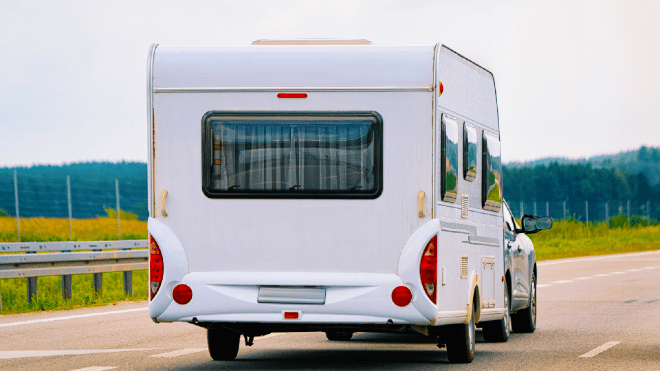 One of the biggest upsides of this type of travel trailer is that they are easy to tow. A basic popup camper has a single axle which means you can haul it with almost any vehicle.
Many manufacturers also mention that fuel economy is better with a popup camper because there is no wind resistance when towing the trailer. The fact that the trailer is lighter also helps with fuel economy.
The best way to check whether your car can tow a pop-up camper is to find out the towing capacity of your vehicle and then find a pop-up that matches your vehicle's capacity.
What to Look for When Buying a Pop Up Camper?
Much the same as buying any other type of RV, there are going to be compromises and sacrifices you'll need to make. Whether they are acceptable or not is something only you can decide.
Let's consider some of the things you need to look for when purchasing a new or used pop-up camper.
The hard sided exterior is in good condition: The exterior of a pop-up camper is not all soft. There are some hard bits, and you must check these are in good condition. Be wary of a trailer with visible impact damage, severe corrosion, failing seams, or seals.

Water damage: Water damage is a serious issue. If too much water collects, mold will likely form, which can be a health hazard.

Canvas is in good condition: The canvas material used for the trailer sides is reasonably durable, but you must check for damage or wear.

Functional lift system: if the pop up part of the camper doesn't work correctly, you've got an issue.

Decide what features you want in your pop-up camper: Make a list, so you don't end up disappointed.

Overall design: You want a camper that's got enough roof to comfortably sleep all of you and some storage so you can bring along the necessities.

Longevity: Look for a trusted brand, and it should stand the test of time.

Straightforward operating system: Ideally, you want a simple and quick setup and packing.
Most Popular Pop Up Camping Brands
If you're serious about buying a popup camper, there are some well-known brands.
Coachmen Clipper Pop-Up Trailer
Coachmen claim its Clipper trailer is easy to set up, easy to store, easy to use, and easy to enjoy. There is a range of floor plans, depending on your needs, one of which offers a bath package.
Rockwood Hard Sided Series by Forest River
Hard Side Campers from Rockwood have solid walls but with retractable capabilities. So you get to enjoy the qualities of having a travel trailer but the convenience that comes with the pop-up. Kitchens are complete, and extras can include a wet bath and toilet if that's what you want.
Camp365
It takes just 10 minutes to transport the Camp365 from a trailer into a cabin that's got 700' of living space as well as ceilings that are 7.5' high. Thanks to its insulated composite construction, this is one of only a few pop-up trailers that boast a four-season rating.
Black Series Pop-Up Campers
If you want to take your camping experience off-road, check out the Black Series Pop-Up campers. They can handle all terrain, from dunes to mountain trails. In addition, their robust construction can stand up to the harshest elements. You can choose from five different models.
SylvanSport Go
This is a trailer you can use to haul your favorite toys around with you, up to 1,000 pounds on the upper rack and lower deck. Then, when ready to camp, unload the toys and turn your trailer into a pop-up camper in minutes.
Can You Live in a Pop-Up Trailer?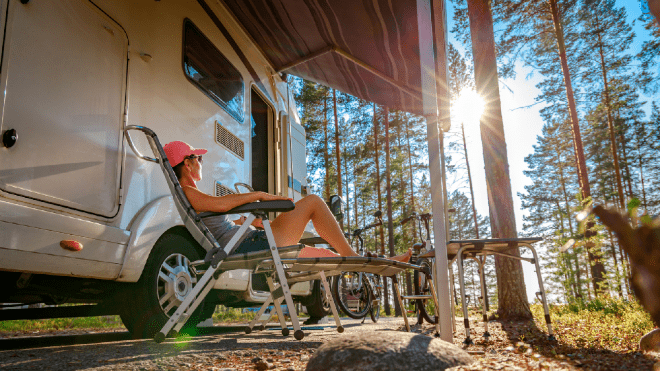 A typical pop-up is not suitable for living in the long term. They are lightweight and compact, which makes them easy to move around. However, a standard model is unlikely to have a bathroom or shower or a way to keep it cool in the summer and warm in winter.
If you want to live somewhere that experiences extremes in the cold, heat, rain, or wind, a pop-up is not the kind of RV you want to live in for any length of time.
Are Pop-Up Campers Good for Winter?
It is possible to use a pop-up camper during the winter. However, you'll need to take measures to ensure you stay warm. For example, you'll need to:
Pack warm clothes

Wear layers when you sleep
If you want to learn more about living in a travel trailer during the winter make sure to check our dedicated guide.
Conclusion
Pop-up campers have been around for decades. Many of you reading this post will have fond memories of them from your childhood. If you've got a pop-up of your own, you'll be able to make lots of new memories.
If your budget is limited or you've got towing limitations, a pop-up is an excellent way for you to get out there and enjoy lots of adventures in the great outdoors and embrace the RV lifestyle.
FAQs
1. Is a pop-up camper worth it?
Pop-up campers are a very wallet-friendly option if you're looking for an RV experience. If you're only going to be camping a few times each year, it might not be worth spending many thousands of dollars on a full-size camping trailer.
2. Are pop up campers comfortable?
As long as you're not trying to squeeze too many people into the pop-up camper, it's going to provide a very comfortable camping experience.
3. How long does a pop-up camper last?
A pop-up camper can last as many as fifteen years if you look after it. But, of course, the actual time frame depends on how often you use it and maintain it.
4. Are pop up trailers waterproof?
Pop-up trailers are waterproof when they are new, but their ability to remain so diminishes over time. If you want your pop-up tent to stay waterproof, you'll need to take special measures, for example:
Keeping the trailer covered when you're not using it

Keeping the top clean

Repairing the top

Using a waterproof spray

Using seam tape

Patching holes and tears as soon as they happen

Using caulk around vent fans and air conditioning units

Opening your camper carefully

Not closing the pop-up when the canvas is frozen
5. How many people can sleep in a pop-up camper?
Travel trailers can typically sleep up to eight people.
6. Do pop-up campers have electricity?
Most pop-up campers don't have electricity. However, the BlackSeries models come with solar panels that can generate it.